It was a wonderful,wonderful experience to step into Manchester Airport.
You can never imagine how I kept smiling to myself whenever I see angmo walking by. I kept screaming in my heart:
I'M IN MANCHESTER!
The whole series of picture should be able to explain how my trip was like:
It's really wonderful to eat breakfast on board and watch how the sun rose,brilliant colours!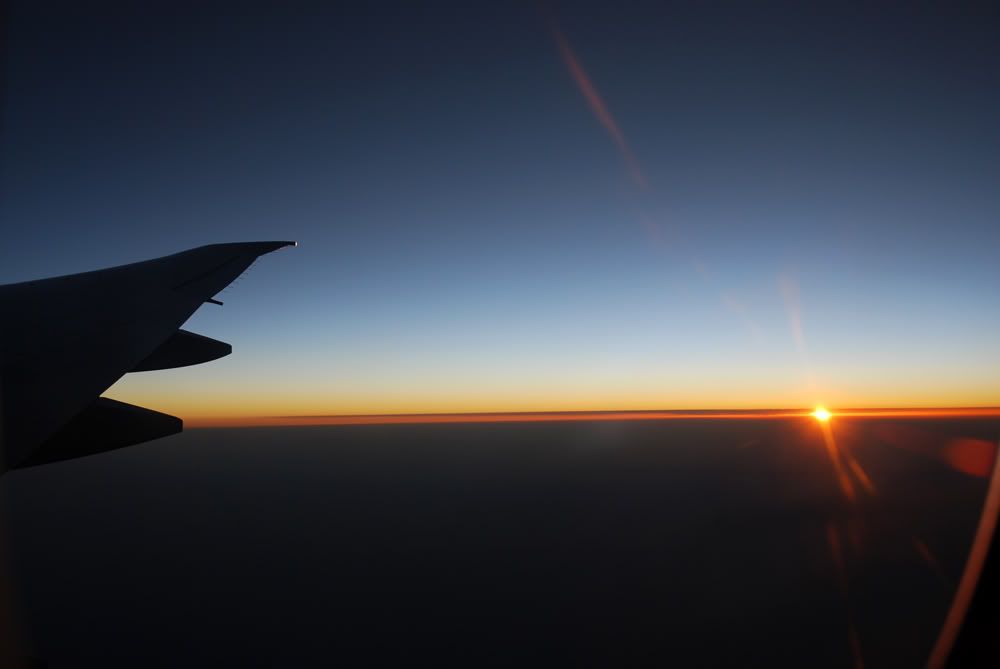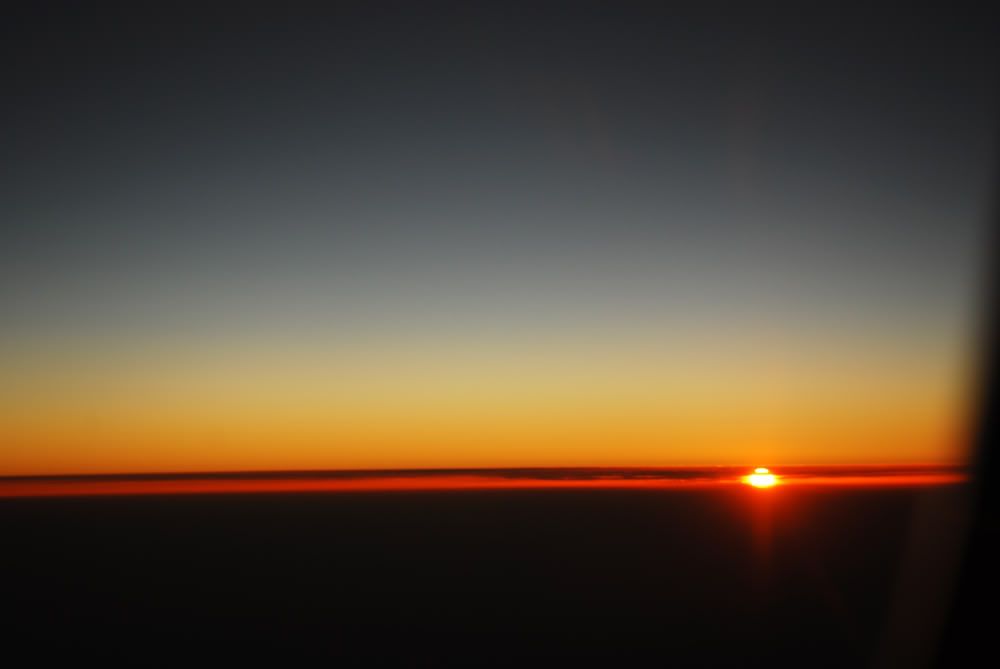 And higher the sun went.
Strangely,as we go down to Doha airport,the sun had changed to cream colour. It's like the moon in the day time. I was not allowed to take a photo though,and the A&W rootbeer in the terminal cost me $9. I wouldn't have bought it if I knew it cost that much.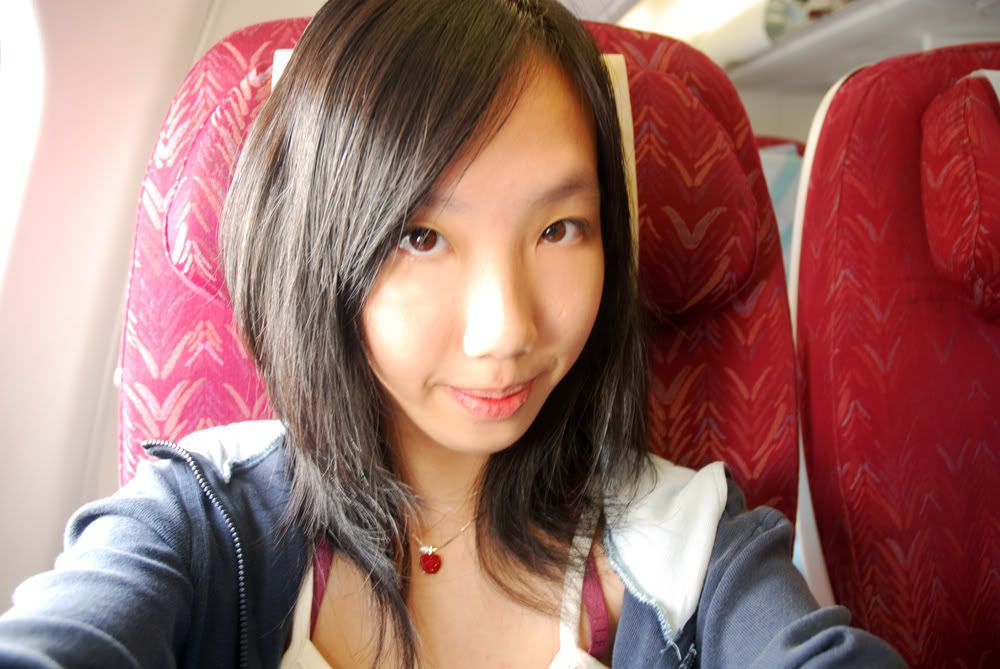 Looking fairly excited as I embark on the second flight.
Until I realise that I was going to sit
next to a
cheena
who's elbows kept poking mine
AND
the screen was so pixelated and lagged until I couldn't watch anything.
By the way,their songs are like from the 80s or 90s,forget about listening to it.
On the train to Stafford.
The amazing thing about the train is that it's so smooth,feels like the whole tracked has been well-oiled. So unlike our MRT. Along the way,I saw many nice (yes,England style) houses. Though some were old with paint peeling,the rest were quite pretty.
It really is quite a sight to watch the green plains zoom past and the cows grazing the grass. Oh yes,there were sheeps too,and not to forget the beautiful flowers along the side of the tracks or on the plains itself. Tiny white flowers,tall yellow and white flowers,like poppies!
It is quite an experience,can't be compared to the busy life-style of Singaporeans. Most of Singapore lands is covered by tall HDB and government-planted flowers. I bet if you pluck them,you'll get fined.