Before I left,Gin and I was invited by June to attend
Benefit Workshop
.
Benefit
as I last remembered while shopping with my best friend in the early years of my secondary school life,has always been a
candy store
kind of atmosphere:
sweet

,

young
and
intricate

.
Benefit
was set up by Jean and Jane,who are twins living in San Francisco.
Upon reaching,there were other beauty bloggers who were already there savoring the delicious bite-size desserts prepared by Benefit! Also,there was orange juice. Mmm,healthy!
And we began by looking at a brief introduction to Benefit. After which Joyce was the make up model for the day,Trainer Angela showed us how and where to apply the make up.
Half of the face with make up,can you guess which side?
At the end of the make up session,we were all given a gift bah.
WAIT!
This isn't a typical workshop,it's not the end!
Daphne greeted us with cupcakes and icing,which was a pleasant surprise. As Benefit has a candy store atmosphere,we were all given cupcakes to decorate!
I'm da sugarbomb!
BOOMZA!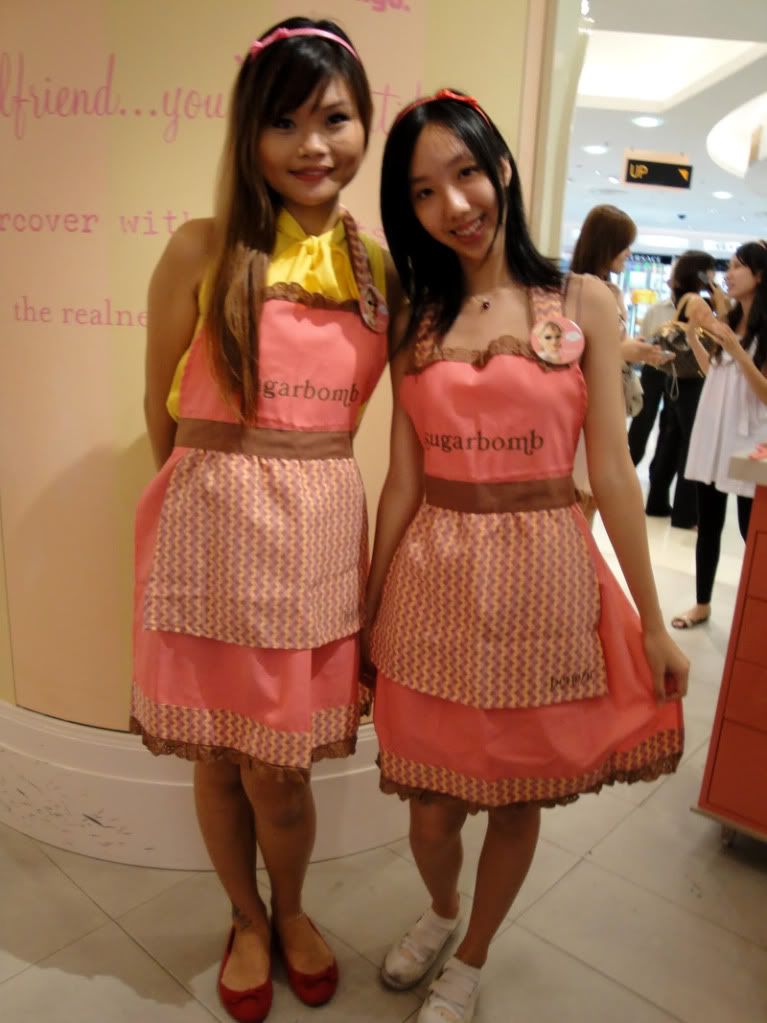 Here's June and I!
I think we look awesome in these aprons. Can we bring home pwease?
Another beauty blogger,Clara aka dblchin,heard that she's one of Weijie's friends.
And she's decorating her cupcake too!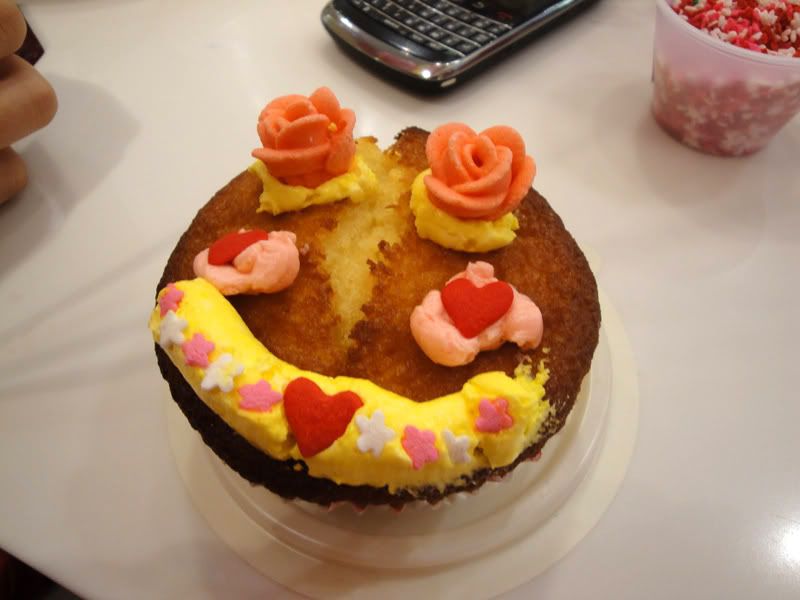 June's cupcake
My cupcake.
Mdm Dewi,are we going to do pastries soon? I wanna make yummy cupcakes!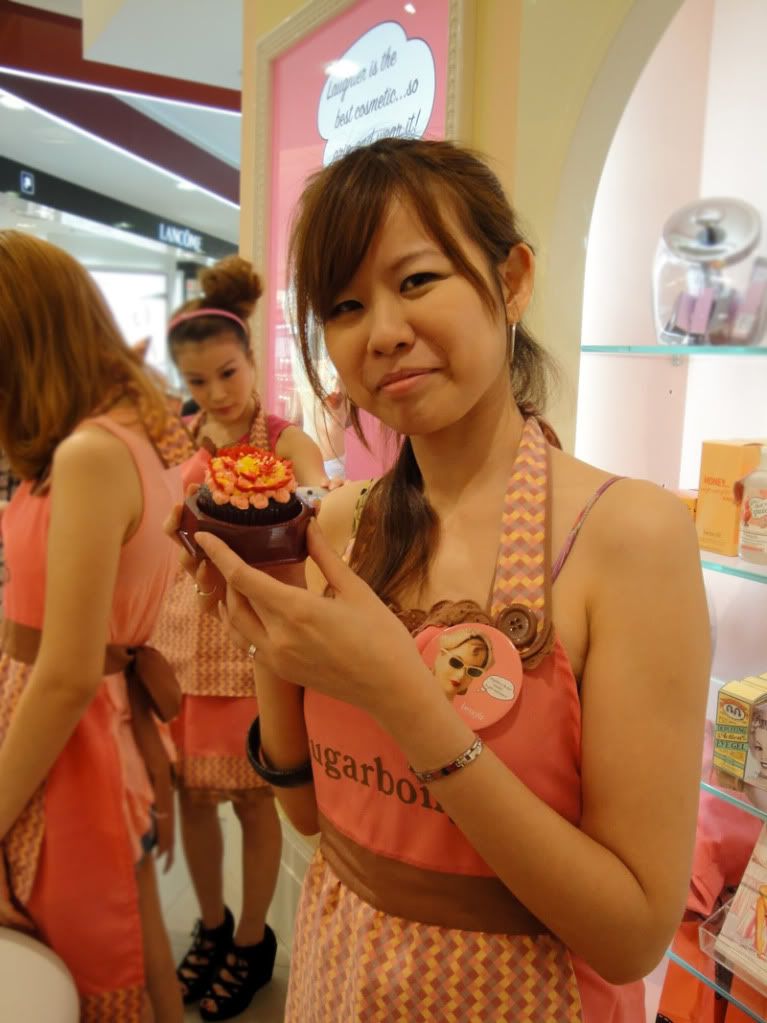 Gin
! She came slightly later than us.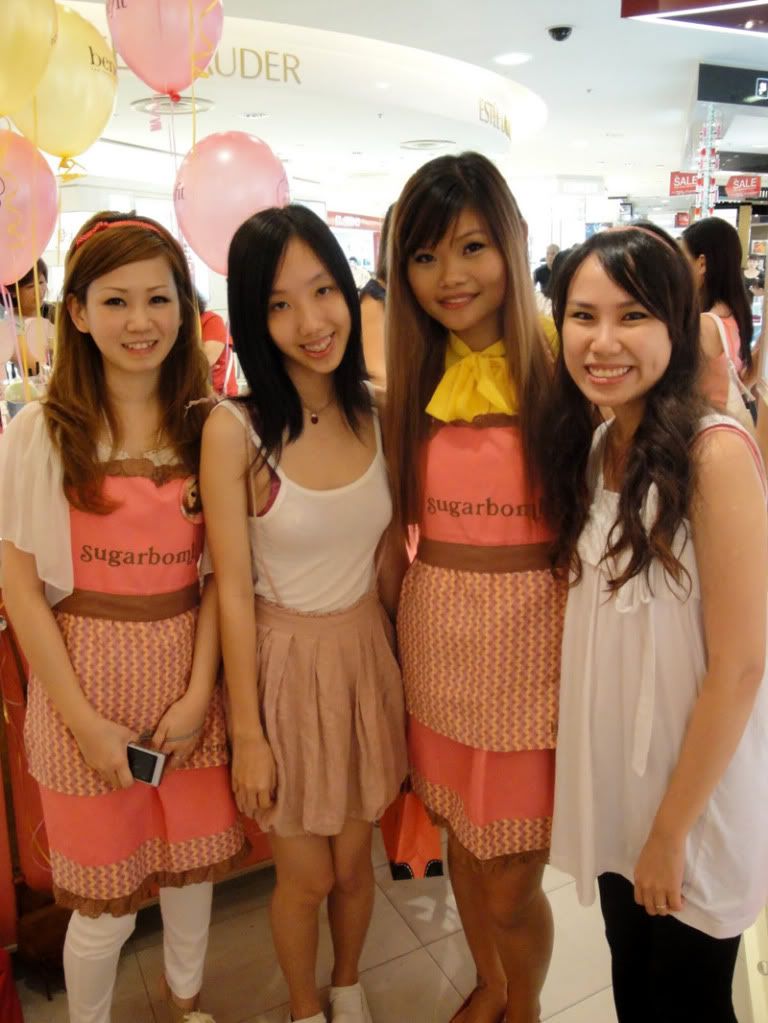 Clara
,me,
June
,Daphne
I think everyone was so fantastic and friendly,it is a wonderful experience to join the workshop.
Once again,thank you June for inviting me to the workshop!