Last Sunday,I was feeling bored so I rang up Cheryl and Si Hui to ask if they wanna meet. I wanted to ask them out to have lunch,but Si Hui need to do her blogshop stuffs so we went over to her place instead.
Called them down to Cold Storage upon reaching to grab some tidbits and enjoy movie marathon at her place. And they announced that they're going to make me a cake at
The Icing Room
! Woah,belated birthday cake. Awww...
Click on photo to see tweetphoto
And the results of the cake? Get ready...
.
.
.
.
.
.
.
.
.
.
.
.
.
.
.
.
.
.
.
.
.
.
.
.
.
.
.
.
.
.
.
.
.
.
.
.
.
.
CHIO HOR!
Wah,thank goodness. I remember the days when we sat in class during boring lessons doodling on our textbooks. Isn't it pretty? Also,Si Hui is a D&T design student mah...
BOO!
What is this?
The cake they draw for me lah! You really think they draw until so nice meh? :p Cheryl still can happily hold on to the icing and tell me:
You're only allowed to watch,no more than that!
The above is only what I googled on the internet la. Sheesh,they happily told me there's
pimples on the face
,here's a
yellow

dot on the forehead
,there's a
circle of

shit

with

pee

in the middle
etc.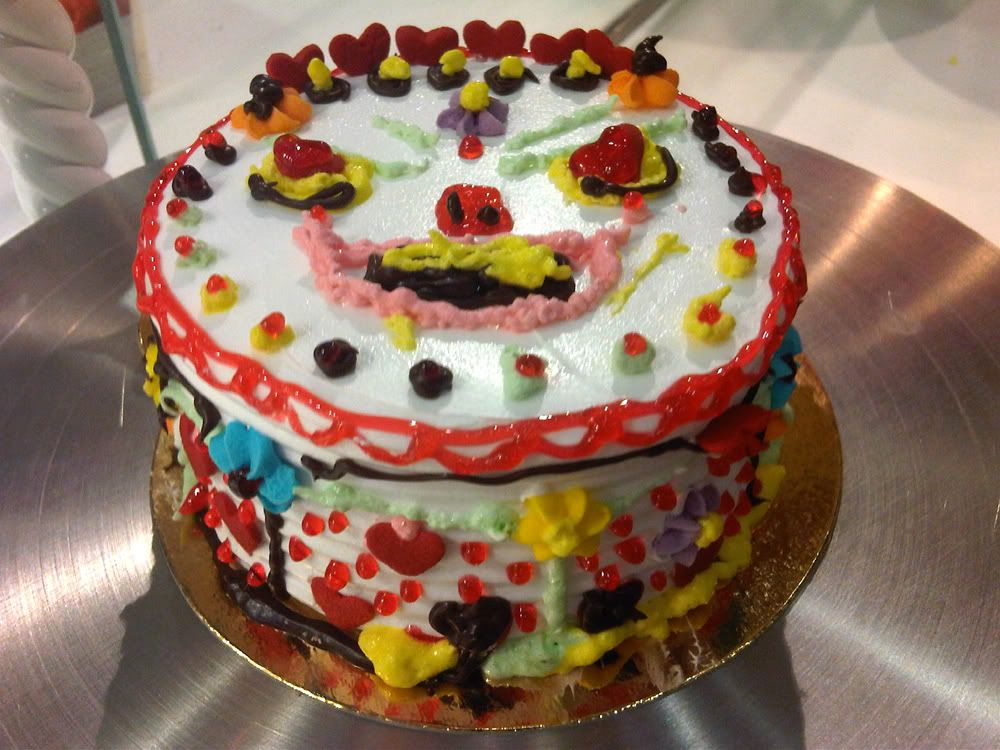 And we brought it back to her house,ate the cake and watched New Moon.
Dragging,obscene and wrong morals. Argh. I wouldn't have understood the movie without Cheryl beside explaining to me about what's going on. Sheesh.