Here's the KL trip photos that I took at the start of May.
Jackie introduced me this duck rice place before,so this time round,it's time to bring weijie there to try the food! It really is delicious,for there not only have duck meat,there's char siew!
Heard that this place is quite famous for the duck and you have to get here early,or otherwise it'll be sold out soon.
Chicken and Char Siew side by side.
Looks yummy isn't it?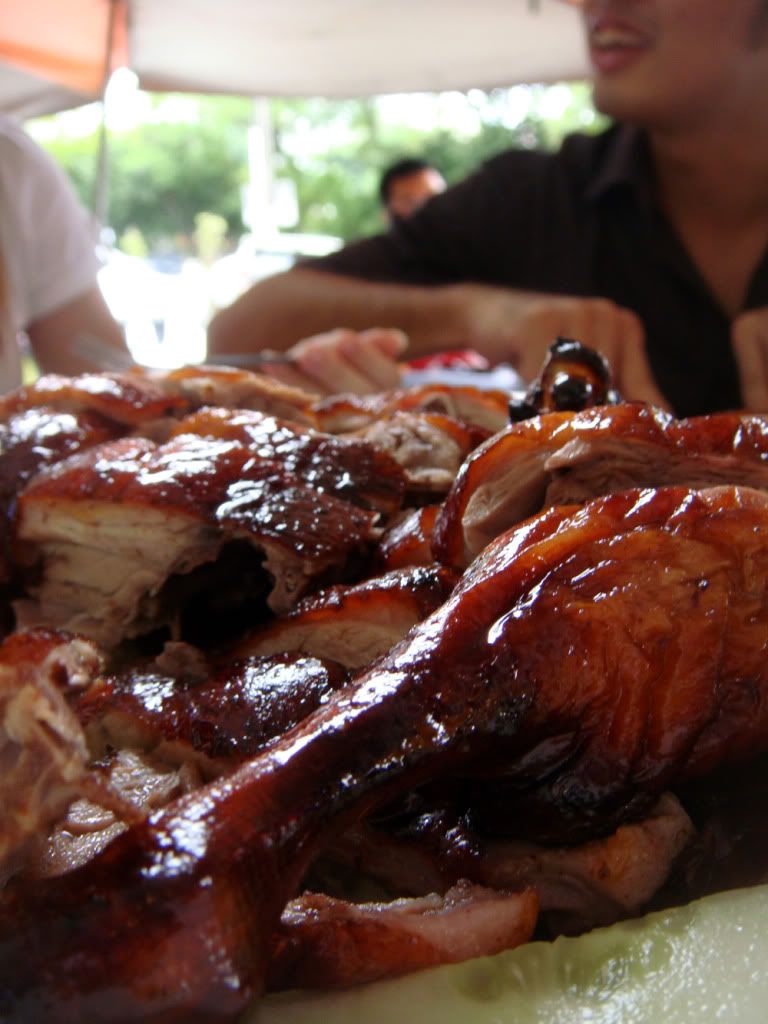 See? Don't this look yummy? And covered in oil,tender flesh...
.
.
.
.
.
.
.
.
.
.
.
.
.
.
.
.
.
.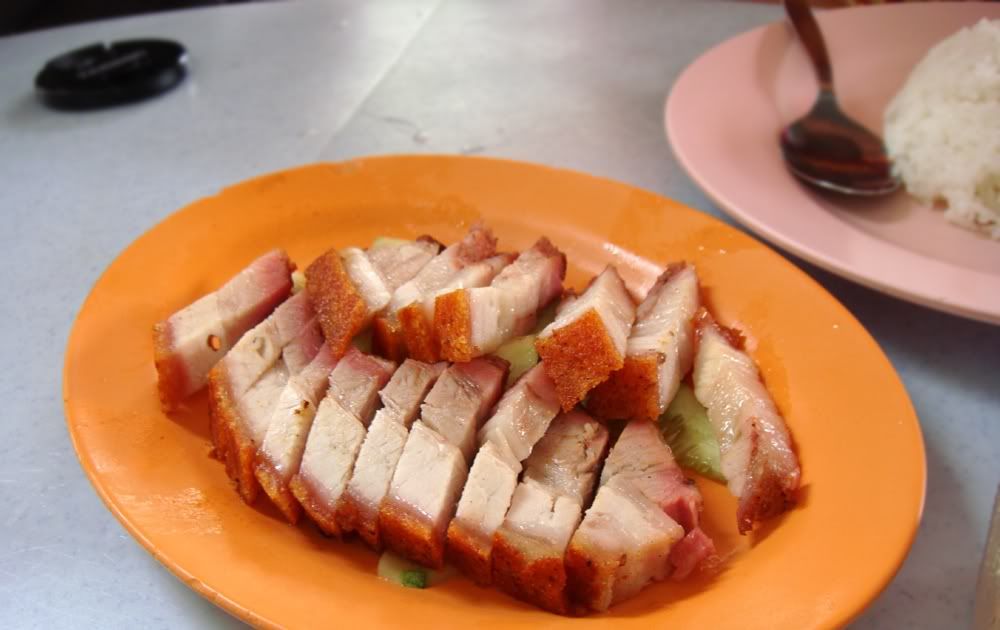 Stop looking at the pork!
Huh? You more interested in the Char siew ah?
Looks yummy also right?
Okay lah
.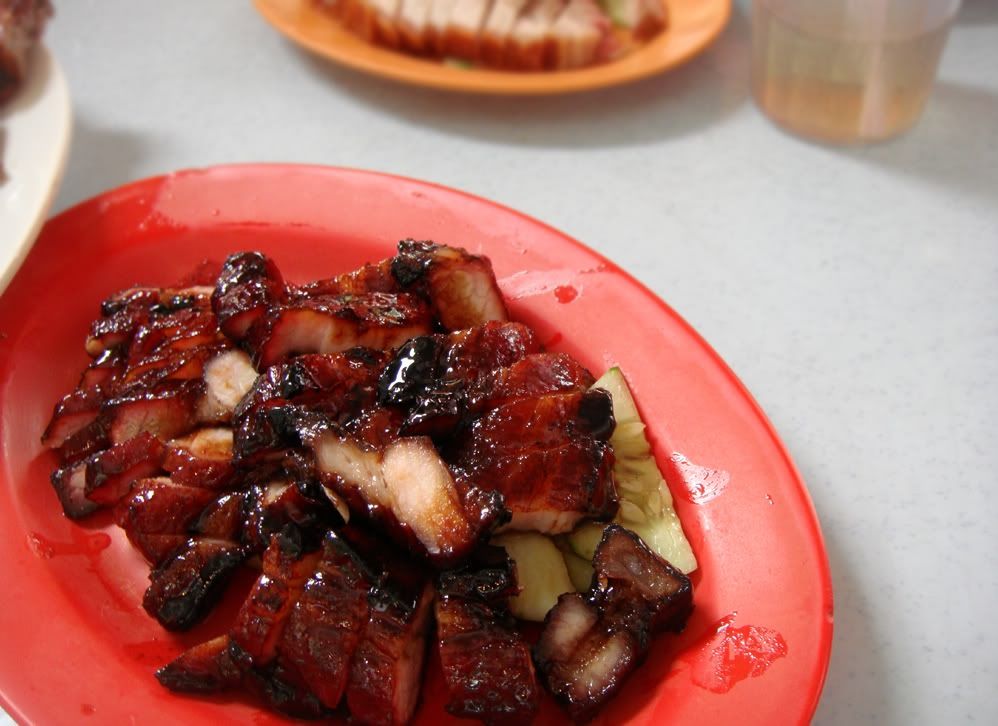 Okay,it looks oily but I can swear it fucking delicious.
I know some people may be scared to eat the fats. But THAT is even more
YUMMY
okay!
It's like,when you chew downnnnnnnn. Then you can feel the meat,not crumbling but like a jelly sinking under the weight of your teeth. The flavour that just bursts out,the oil that enhance its taste.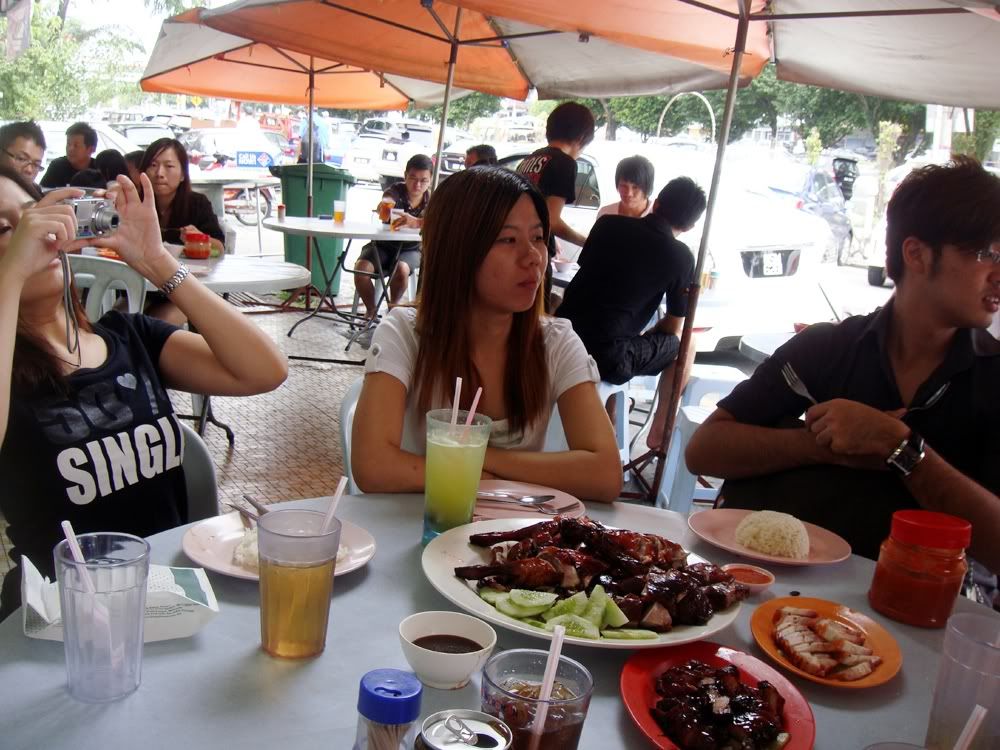 As usual,us bloggers will always take pictures of our food before we eat.
Feels like our prayers instead.
But nevertheless,it was really an enjoyable lunch we had after singing k at Redbox in Midvalley.
Some day,I shall head there to shop!
How about the food on Day 1? Here you go: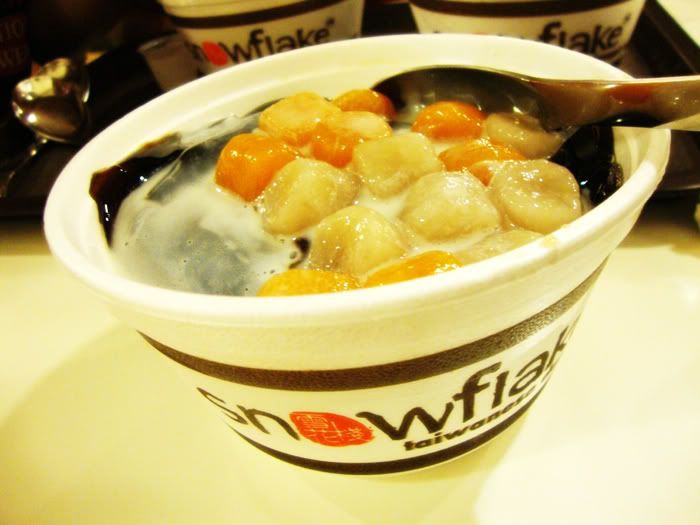 Some sort of healthy Taiwan dessert.
The shop's name is called Snowflake. Some sago stuffs that I don't eat. Yuck!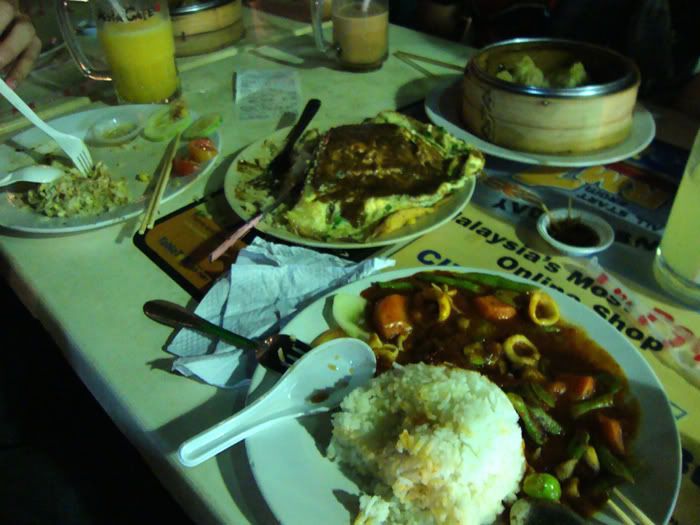 Can you see the freaking huge cup of Mango ice blend? Goodness,damn huge.
As for me,I order a similarly huge(I can and did finish it!) Mango fruit juice. Which is something like the one we had in Bugis street. That one in Bugis street is $2,here for such a HUGE glass without much ice in it,it's only 5rm! Cheap boh? Happy happy! To drink that mango fruit juice lah.
Before I end this post,let me show you this:
It is so different from what we had in Singapore. MORE sauce,
MORE
veggie
(yuck),everything
MORE!
The...
FAMOUS RAMLY BURGER IN MALAYSIA.
Weijie bought beef,so I can't sneak a bite on it.