Happy birthday Mummy!
Oh yes,and
happy mother's day
to all mothers out there.
As one of the
plans
I did for this month,I brought my mom to the riverboat to eat. There were many plans that failed along the way. Example would be to decorate a cake at
The Icing Room
located at Compass Point. But there simply is
WAY TOO MANY PEOPLE
.
Not only that,the size of the cake run out already. So there really really must have been
WAY TOO MANY
PEOPLE
.
Also,the china lady at the counter was pretty rude,I remembered her asking me this:
Do you want a chocolate vanilla or vanilla chocolate?
Sheesh,darling,isn't both the same? If you can't speak English,you can always talk to me in Chinese. I'm a Singaporean who understands both language. Pardon her rudeness to me,there simply is
WAY TOO MANY PEOPLE
.
I have to wait 40min for the next batch of cake,which time is not a luxury that I can afford. So I went to get a more delicious cake from
BreadTalk
instead,nicely decorated with delicious chocolate mousse and
cream
and
candles
for the same price and size of the cake at
The Icing Room
.
Pictures for reference to the size of the cake
By the way,they don't accept nets.
So please withdraw money before queuing,otherwise you'll face long queue >rejected >withdraw $ >no cake,please wait for 40min
thank you very much.
Anywayssssssss. I made a reservation for 3 at the Riverboat which Kai Zhi brought me to last year during
New Year's eve
. I remember the food as excellent American-Mexican buffet. It's about $40 per person. Supposedly to reach at 7,get my bro to bring mom over and surprise her. However,my mom was eating the dinner halfway at home because my brother didn't tell her where we going. ZzzzZZZzzzZZzzZzZZZZzz. And then,I took the wrong bus(400) to Marina Barrage instead of South Pier. So I spent half an hour waiting for a non-existent cab. Until I finally dialed for one. AND THEN. My mom and brother are already on the bus in front of me. After I alighted the cab
(btw,the uncle cheated me of $1. He's suppose to return me $6,not $5)
,I quickly ran before they could see me.
Breathing heavily,I tried to look calm as my brother and mom entered the restaurant.
Tadah,surprise!
And then,here comes the disappointment. It wasn't the kind of buffet which I had last year,so yummy. But it was the free-flow dishes that we could order. Still,the food is good I have to say.
But it wasn't what I expected.
Chicken,kind tough to cut but mash potato is yummy
Oh oh,this is delicious and crispy!
Don't know what's this,but not nice one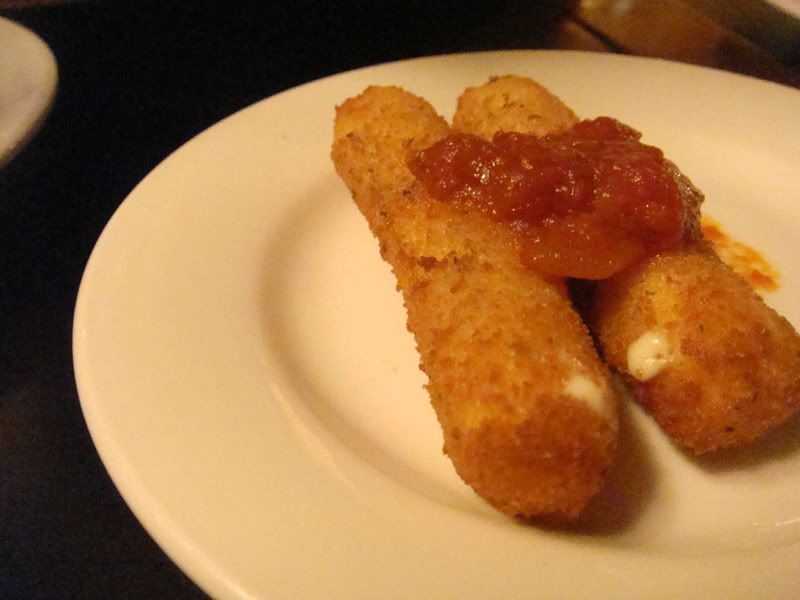 Morzerella Cheese Sticks,my favorite of all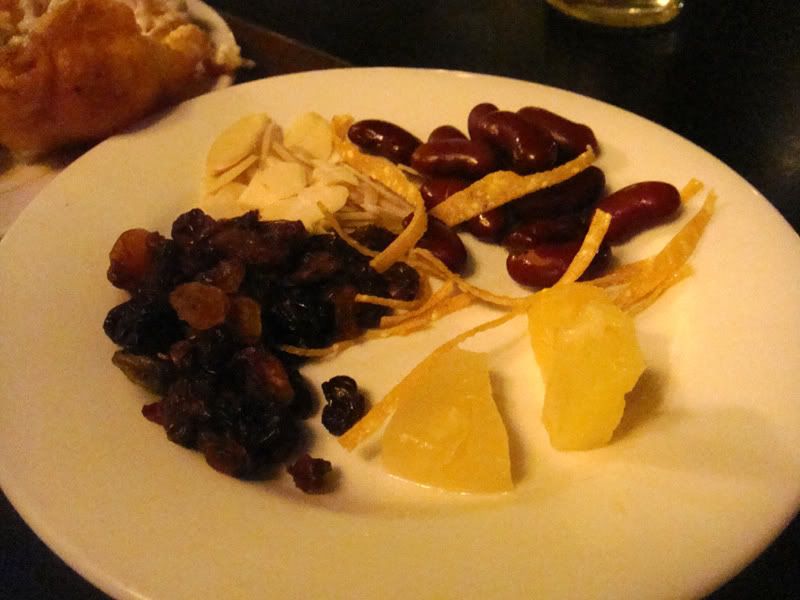 Original Nachos with Jalapenos. Yums.
These are the few dishes that we ordered. And boy,mummy is so happy! The cake came up last,the boss was good enough to sing the happy birthday song with us. They do have good service,friendly staffs.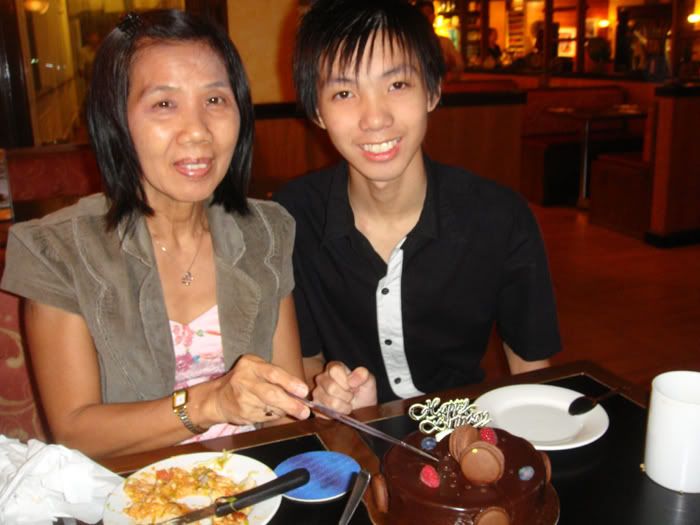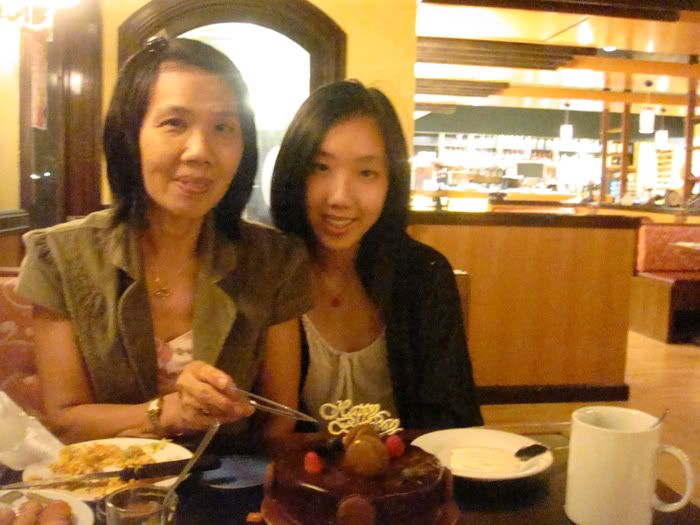 Ummm... I know it's suppose to be mom's birthday,but she fork out the money for the bill.
There was a promotion going on,so her's was $10 lesser than ours. But still,she was so happy that she kept the receipt.
And the cake's receipt.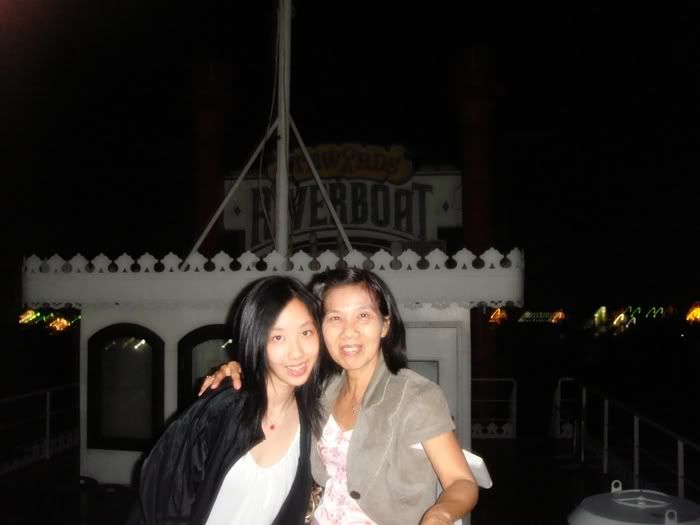 Unfortunately,the scenery wasn't as nice as I remembered last time.
In fact,I think I had placed way too high expectations over here. But its okay,after all. Mom did enjoy the whole dinner here. And dad came to fetch us as it was pretty late already.
Happy birthday and Mother's day to you,mummy!
Thank you for everything.
Thank you for giving me the best 16th birthday present that I could have ever gotten,the dinners that you would rush home from work to make for brother and I,and for supporting the family. Also,for doting on me so much despite me being bad-tempered daughter.
Mummy,I love you.
PS. Please show her this post if I were to suddenly die one day,because I never said all these to her in real life. It's so mushy =x