Tonight is a windy night.
As I put my elbows at the edge,I leaned outwards and felt the cold air. Looking out,I saw the wet branches. Leaves had fallen down. Cold floor,sends a shiver up my spine as I took each step. Ice cold water running from the tap. Cupping my fingers to gather them,I splash them on my face. Feeling refreshed,I opened my eyes.
Beautiful.
It is not as warm as before already. In fact,the sky has a tint of
redness
in them. Will it drizzle in the early morning? I hope so. Didn't mean to be melancholic,but I do enjoy this time of the morning. It's a perfect match with such weather. Now,here's a pic of how I would look like with long hair! Some of you may have seen it before already.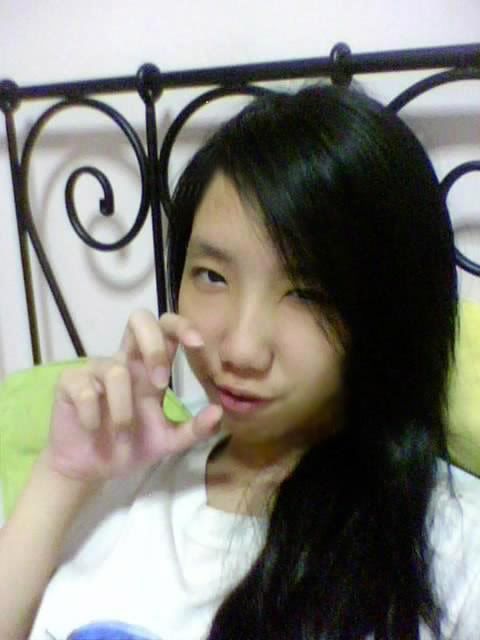 So sorry,bear with me. I'm rotting at home these few days that I'm becoming insane. Better get back to school and start studying. I can't wait for exams to come. Oh yes,another thing is,I'm just insane at 3am!
Do follow me on
twitter
and keep me entertained,xoxo.
Lastly,good morning to you! And that's goodnight to me. Lights out,people!
-blackout-