Whitening tips for ladies
Yoohoo people!
Most of us have been trying to search for a perfect whitening serum for our face. Some more you know lah,Singapore so hot. You want to be among the ones who cake their face with thick foundation just to look fairer and then sweat all the way like a pig? No!
Thanks to June for bringing me to the ZA workshop,I got to know a new product which will be in market soon.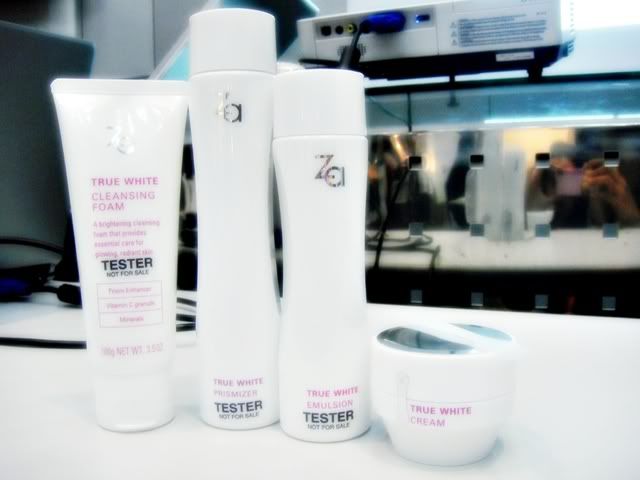 1st: Cleansing foam

2nd: Prismizer

3rd: Emulsion
4th: True White Cream
In the room,each seat is being set up with the following items below: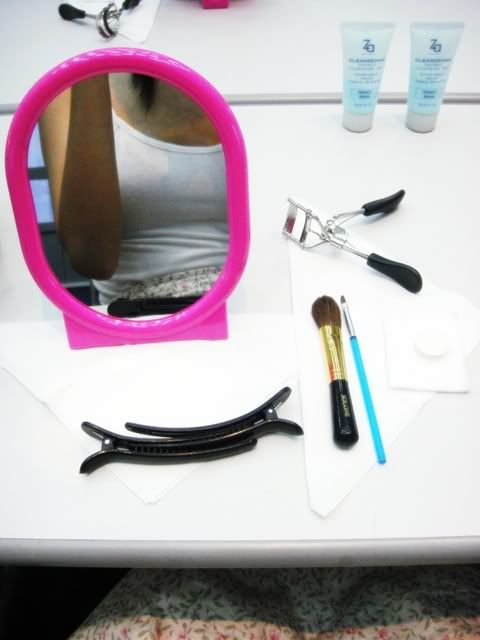 Cleanser in the process of cleaning our face,clips for our hair and brushes for make up use at the hands session.
Let's introduce you the products,the very 4 steps for a clearer skin!
1. Clarify
Cleansing
: Purifies skin by removing dead skin surface cells that block the skin's prism structure
2.Refine
Prismizer
: Smoothen and texturize skin to restore the skin's prism structure so that light is reflected from a smooth surface.
3. Polish
ZA White Plus Cream
: Add a luster finish to skin and enables it to glow. from within by perfecting the prism structure deep within and on the surface.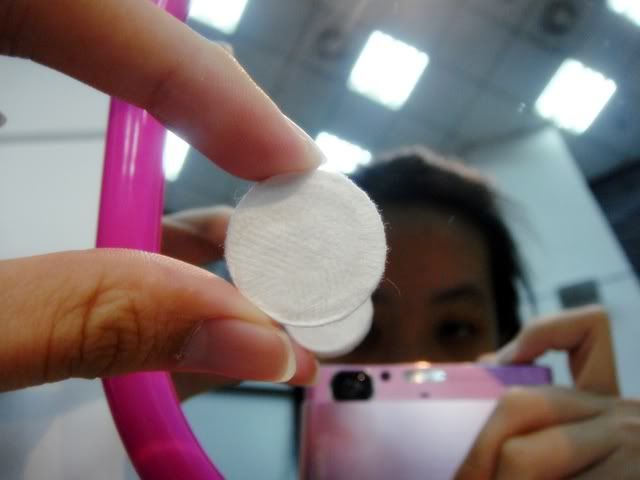 See how this little thing can turn into a mask? Unbelievable!
A few drops of water can expand this little thing into a mask and
piak
on your face.
I shan't show you how unglam I look in the mask,but after which we apply the ZA White Plus Cream,I do feel my skin so much softer. The room's lighting is pretty bright,so I cannot really tell if it works. However,after I went home to see the mirror,I can truly tell the effect.
My face has a

soft glow

,unlike the usual dull skin.
Okay,this may see so much like a cliche advertisement line but it's true. I know my facial skin tone was never good,but if I use it once and can see the effect already,what about using it for a month?! Wow,then I can have translucent healthy skin. Imagine walking around the streets and let other girls be mad jealous of me.
HAHAHAHAHAHA!!!
Don't rush to the store yet to grab one! It is only out in stores on:
25th March 2010
Till then,you can be jealous of me with translucent skin first!
-shrugs-