The last post for Nuffnang Awards okay?
Maybe after that I can blog about Link Hotel? No?
Anyway,wonder if anything happened during the event? Yeah,sure it did. How can there not be? Firstly, xiaxue won 3 awards,and Kenny Sia did a 'Kanye West' act on her. As she was about to speak,Kenny Sia ran up,took the microphone from her and said:

Imma let you finish what you wanna say... But I have to tell you that

STEVEN LIM

HAS GOT THE BEST BLOG DESIGN EVER!
(Taken from
Jackie
's blog)
I can imagine xiaxue almost wanna whack Kenny Sia with her trophy.
Everyone was laughing. You should know how messy Steven Lim's blog is,all the things are out of place,self-proclaiming to be Singapore's most handsome guy ever. Yucks! Oh yes,he's the guy who also stripped himself down to his yello underwear during the auditioning of Singapore Idol. The female judge was screaming and covering her eyes while yelling for the security to come and get him out. This is probably when he started to get infamous.
Anyway,next up we have... The CEO of blahblahblah(I don't know,I didn't catch that.)
Many say he look like Josh.. Compare and see it yourself. Presenting to you...
JOSH IN 20 YEARS' TIME!
(Grab from
Chris Thoo
's blog.)
You saw it now? You saw it? HAH! I think so too...
The last one probably is...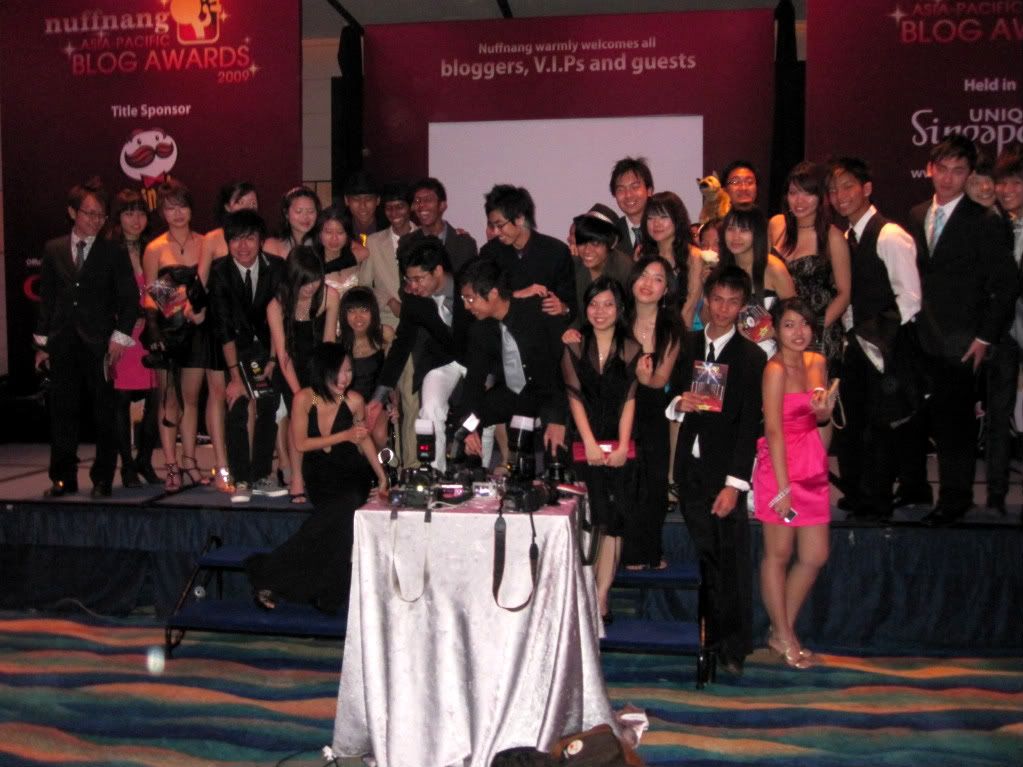 Everyone is ready for the camera and I just HAD TO fall down while running to the seat???
It's so embarrassing.
But then again,without them helping me to steady myself,I guess...
You might just have to call an ambulance.