Decided that I have my own commitments,so open my blog again. Help to click my ads and do the poll okay? It shows me how happy you are this year :)
Have got this post,very long time ago should have posted it.
I shouldn't take out to scare people,then again,it's not scary already.
Presenting to you,
HALLOWEEN!
We went to Joyce's place to put make up,and it was raining so heavily that we could not walk over to her place. Luckily,Qian Yi's dad came to fetch us as well and we drop off together. That day we all got our contact lens and put make up,it was around 8.30 or 9 when we went out to take a cab to Asian Civilisation Museum.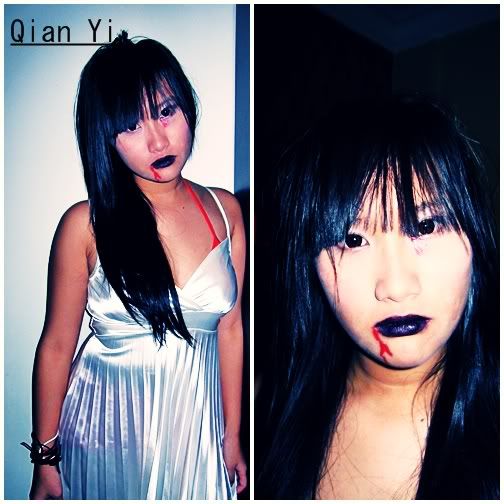 It was so crowded over there,the people wearing costumes were so much better than those that I saw last year,except were still normal. Met up with June and her bf there,as well as Mel and Kai Zhi. And we went into the museum together to explore. Hah!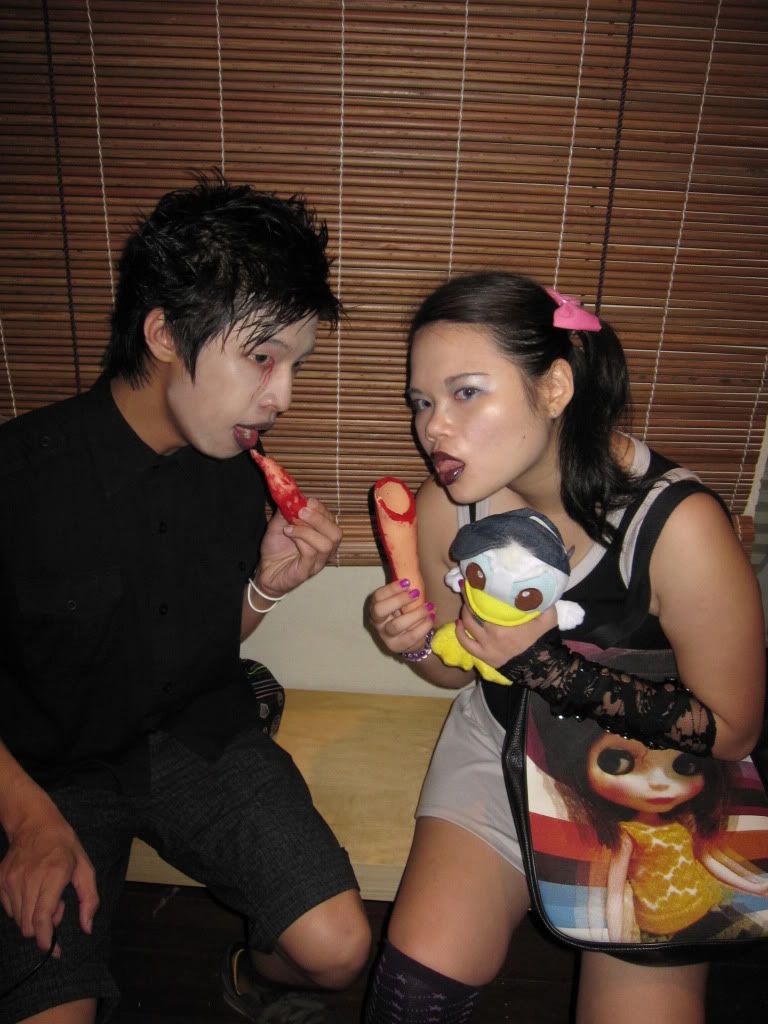 Didn't know that eating baby limbs were part of the halloween.
A group photo: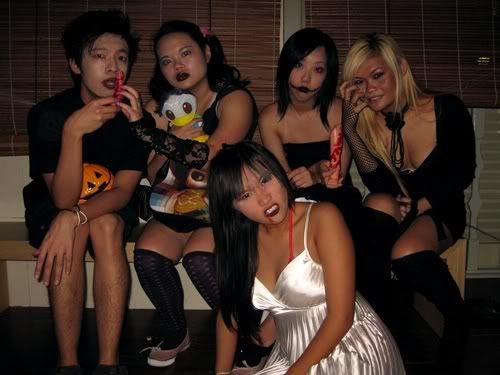 Not everyone though.
Shall not elaborate any further,we just went to mac to have our dinner together and went off.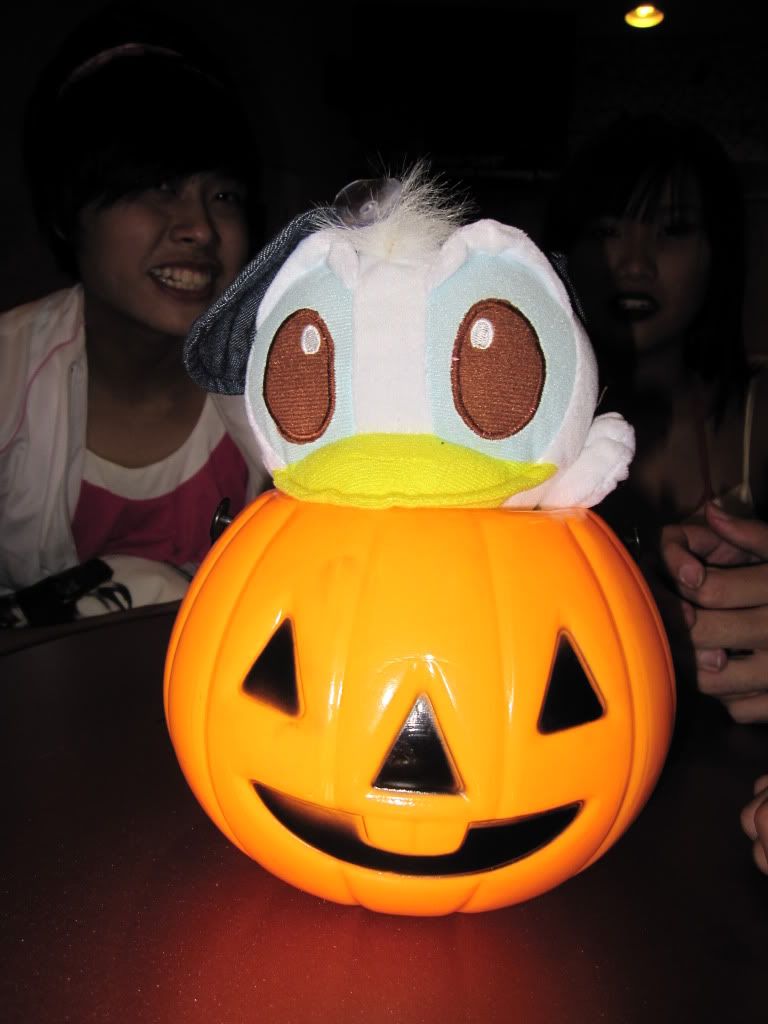 Donald duck wants to have some fun too.
Photos credits to:
Mel and Weijie