Nuffnang Asia Pacific Blog Awards
I went over to Cheryl's house together with Maiko and did our make up,hair do and changed over there before cabbing down to the venue together. Sorry to say,we're VERY late. Dear even asked me why were we so late. What to do? We're girls
what
. But sorry lor~
Anyway,we met up with the rest and went in together. Nope,I do not have any guy to hold on to whilst HE is working.
After meeting up,we went over to the toilet for awhile before heading towards the entrance. Gees,the toilet is way to clean to not take pictures in it! Even towels were provided for guests.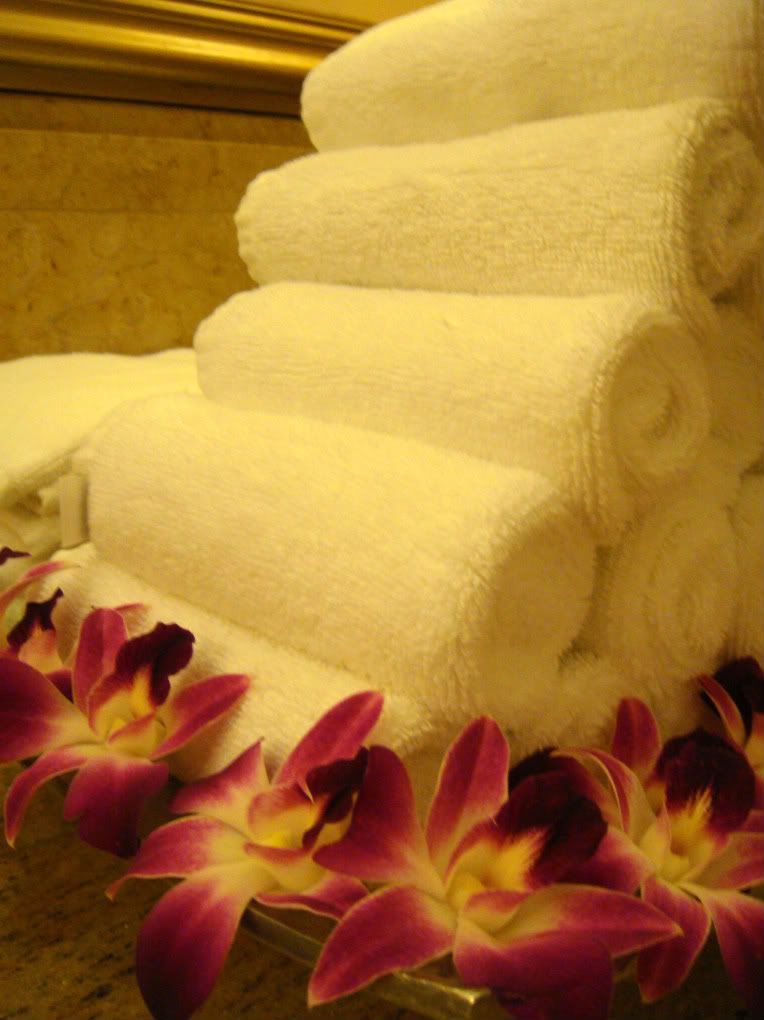 Me with Cute Cheryl and Chio Maiko
See see? Maiko is damn chio one hor. Don't play play.
Joyce and I in front of the banner.
Allan Wu was our host for the night,with Ming and Timothy (co-founders of Nuffnang) giving an opening speech followed by a video about the nuffies over 4 countries of Malaysia,Singapore,Philippines and Australia.
Very interesting to know the inside life of the nuffies inside nuffnang,like how one of them had a destress. Which is a wind-up robot dancing.
Which after that,dinner is served. Our menu: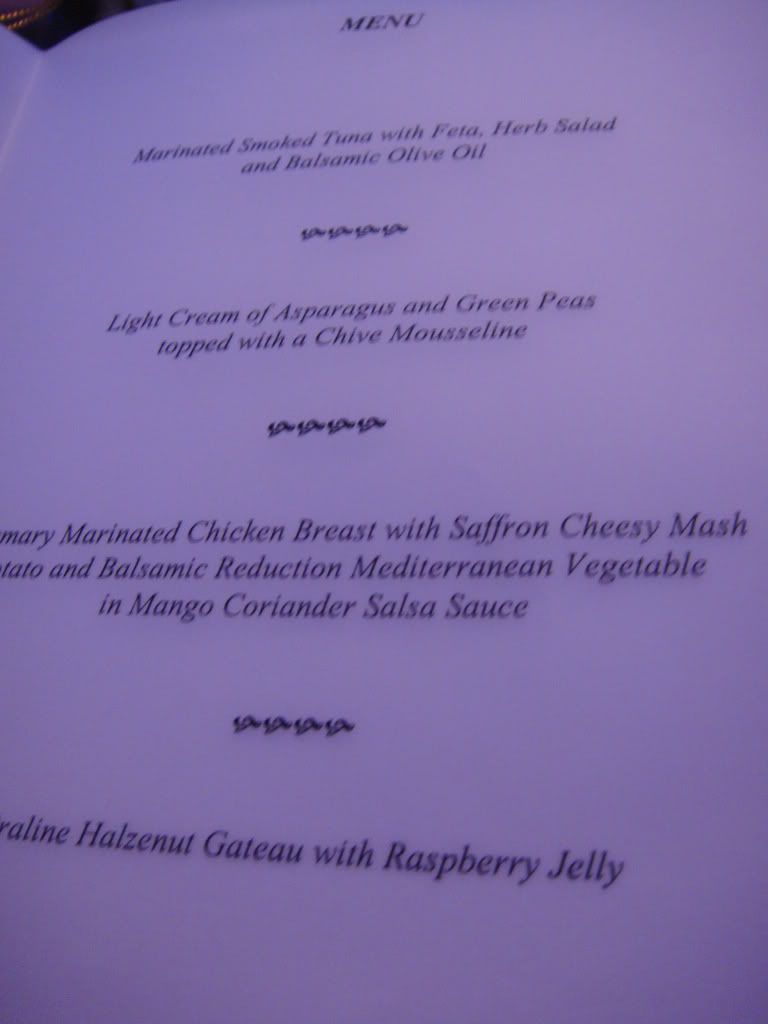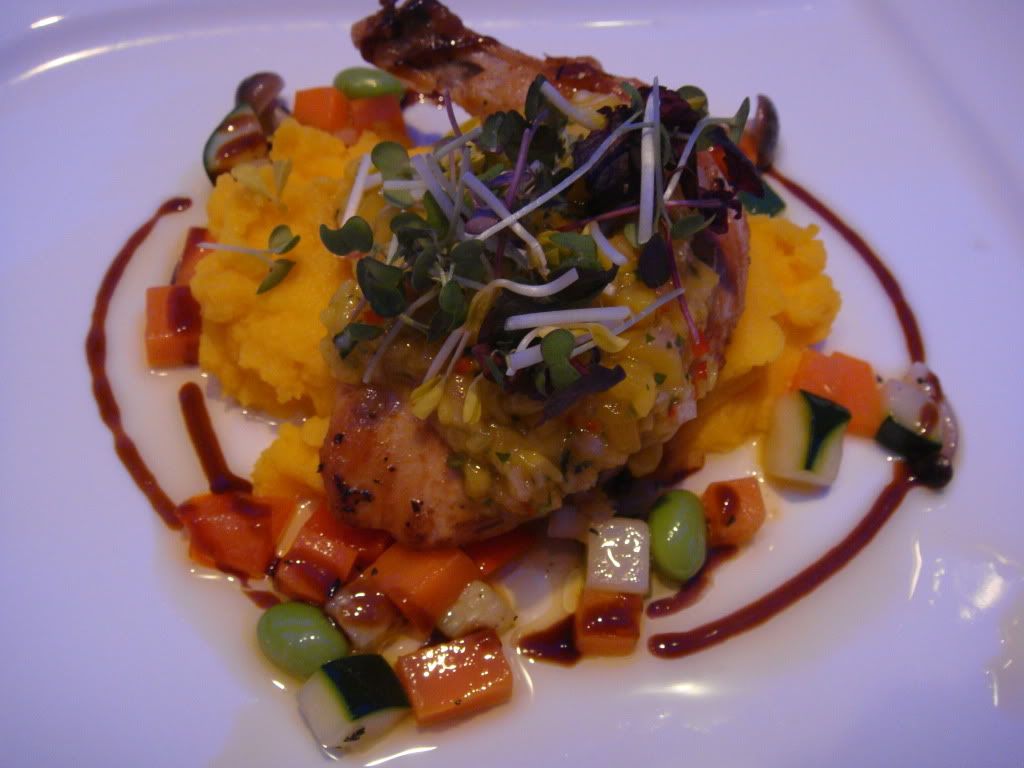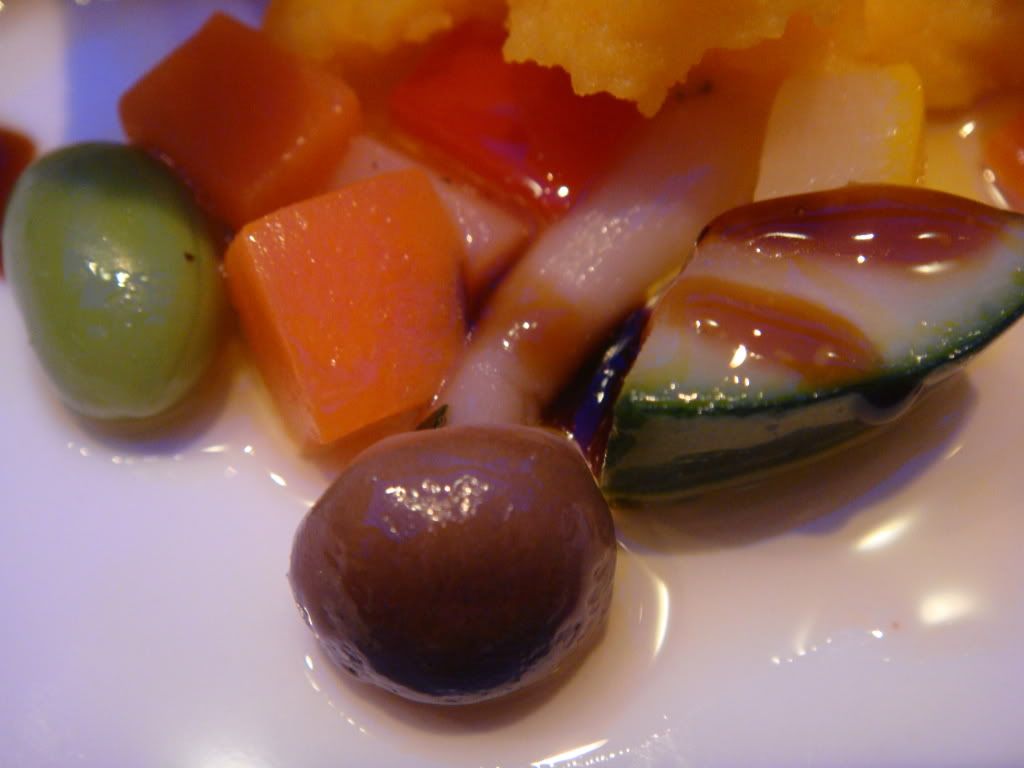 Look how cute this teeny weeny insy mushroom-ish is! It's fantastic + cute!
The name of the dish was super long. More like a description:
Rosemary Marinated Chicken Breast with Saffron Cheesy Mask Potato with Balsamic Reduction Mediterranean Vegetable in Mango Corianda Salsa Sauce.
Okay,maybe they just want us to give a review on it and let us know which one to recommend. I'm not really sure,but I really like the yellow-ish mash potato and the Mango Corianda Salsa Sauce. Is the corianda salsa sauce thingy suppose to be spicy? Because it IS a teeny weeny spicy,but that enhanced the flavour,hence,
YUM!
Soup's remarkably delicious too :D
This tuna thingy is our starter,those white cubes are cheese. Yummy!
This dish is: Marinated Smoked Tuna with Feta, Herb Salad and Balsamic Olive Oil. Gees,the smoked tuna is delicious,you can either
cut and eat

like a dainty young ladaye
,or
bite it off the chunk
like a tiger
. As a (non-strict)carnivore,I chose the second. The rest were left untouched for I dislike vegetables,but I did like cheese a lot.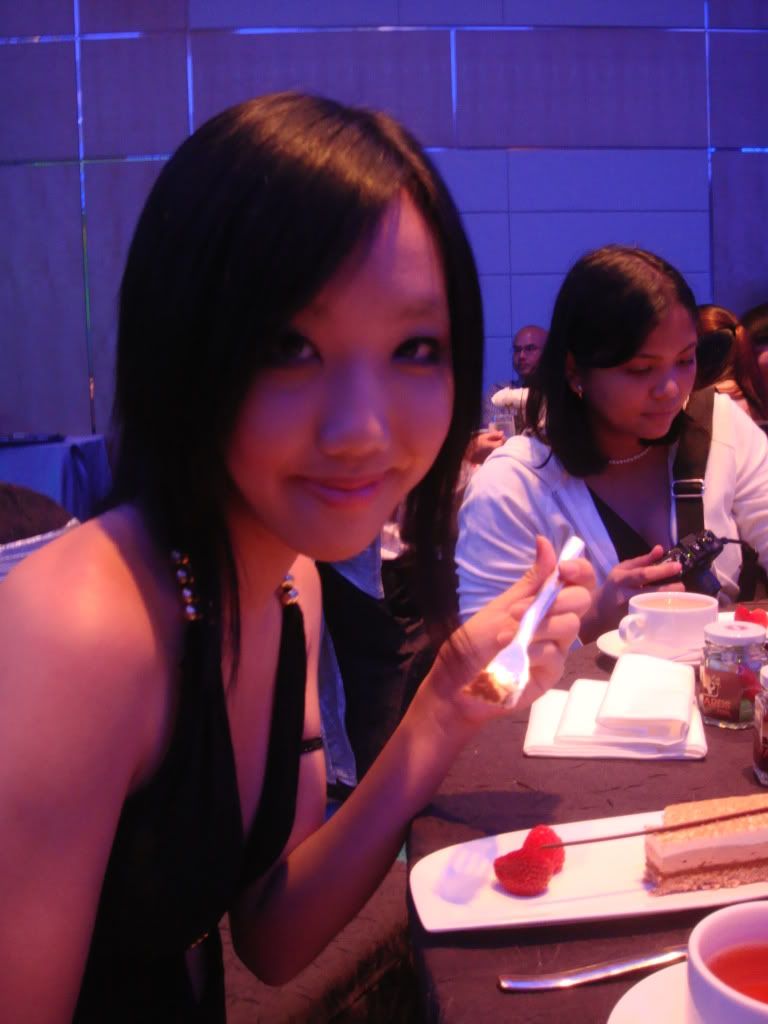 Desserts.
It's called Praline Hazelnut Gateau with Raspberry Jelly. Served with tea/coffee to neutralize the acid... I mean,to make those berries not too sour.
Strawberries

,

raspberries
. Not a single layer is the usual sponge cake but 4 layers,with cream,and some other crunchy layer beneath.
Alright,enough about the introduction of food. Let's get on to the announcement of the results:


Region's Best Blog -

XIAXUE

( xiaxue.blogspot.com)





Best Blogshop -----

BONITO CHICO

(bonitochico.livejournal.com)



Best Geek Blog ----

MR GADGET

(mrgadget.com.au)



Best Entertainment Blog --

KENNY SIA

(kennysia.com)



Best Celebrity Blog -------

JOANNE PEH

(joannepeh.com)



Best Travel Blog ----------

EN ROUTE

(ironwulf.net)



Best Parenting Blog -------

CHILDHOOD 101

(childhood101.blogspot.com)



Best Fashion Blog ---------

LADY MELBOURNE

(ladymelbourne.blogspot.com)



Best Food Blog ------------

IEAT-ISHOOT-IPOST

(ieatishootipost.sg)



Best Original Blog Design --

XIAXUE

(xiaxue.blogspot.com)



Best Hidden Gem ---------

THE DOODLE BLOG

(dedoodleblog.blogspot.com)



Krunch Time Contest -----

JAYDEN

(jayleif.blogspot.com)



So what do you guys think? I think it's fantastic! Especially the video,it gave me quite a scare.
Though I didn't get to take photos with Joanne Peh or Allan Wu,at least...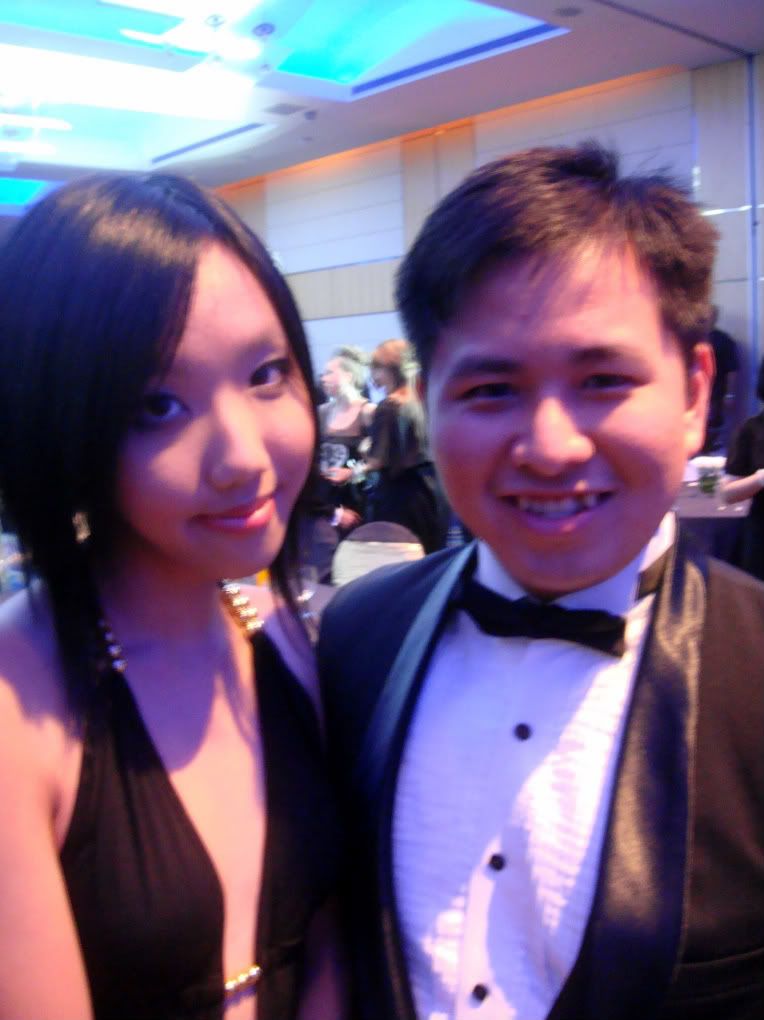 Kenny Sia!
Cheryl,Xiaxue and me
Okay,I guess from here onwards I'm going to
spam
photos that I took with friends.

(Top Left Clockwise)
Dusty,Ken,Sam,Shawn,Andy,Alton
Limei
Mel
Weijie,my Bestie
Xiang ah xiang
Jac! Agree,MOS again next time. More nuggets and teriyaki chicken burger
Nicholas,one of the Malaysia nuffie.
I agree with them,he and Kaizhi look alike!
Zoey!
Zues and I.
Yes,I wonder who's that ghost behind too.
Kimz. Kimchi?
Jeremy aka Bboyrice who eats a lot of rice.
Jess! She thought no one noticed her hair behind have a plait but I got see okay,chio red some more! We had sumptious dinner a few days before the event at Sakura ;)
Post coming up soon.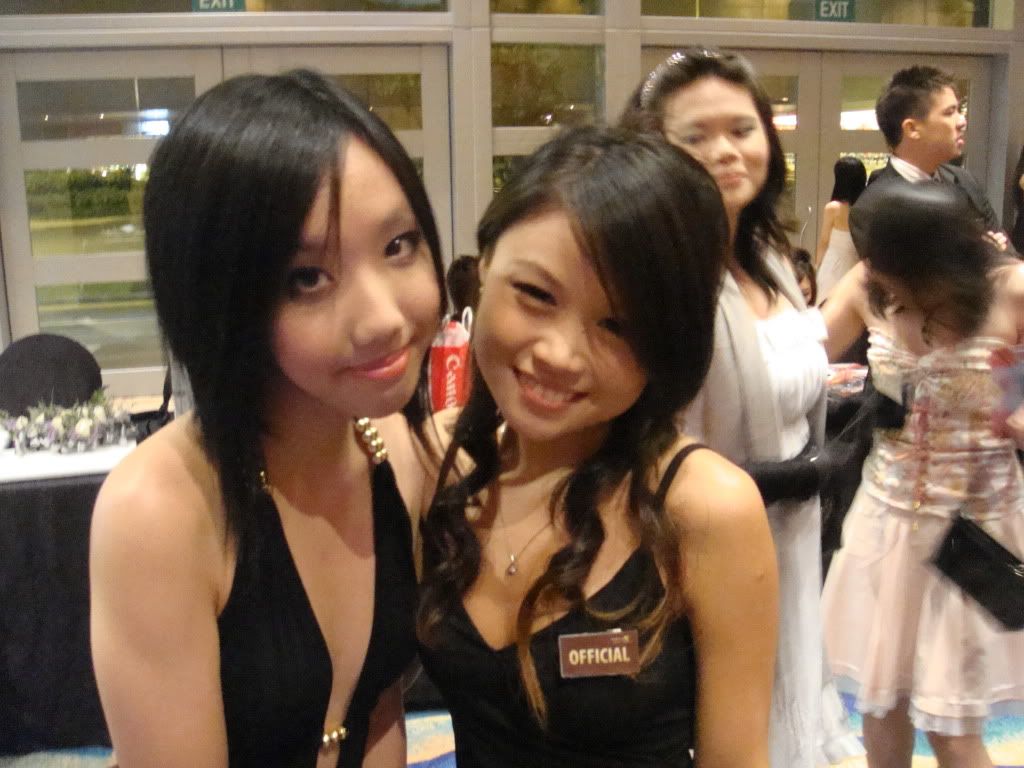 Raine,our Sg's nuffie. She's so sweet!
Gosh,this is the first time that I actually say hi to Valerie,seen her before at movie outings but goodness,she is REAL TALL!!!
Qian Yi
She's looking fantastic!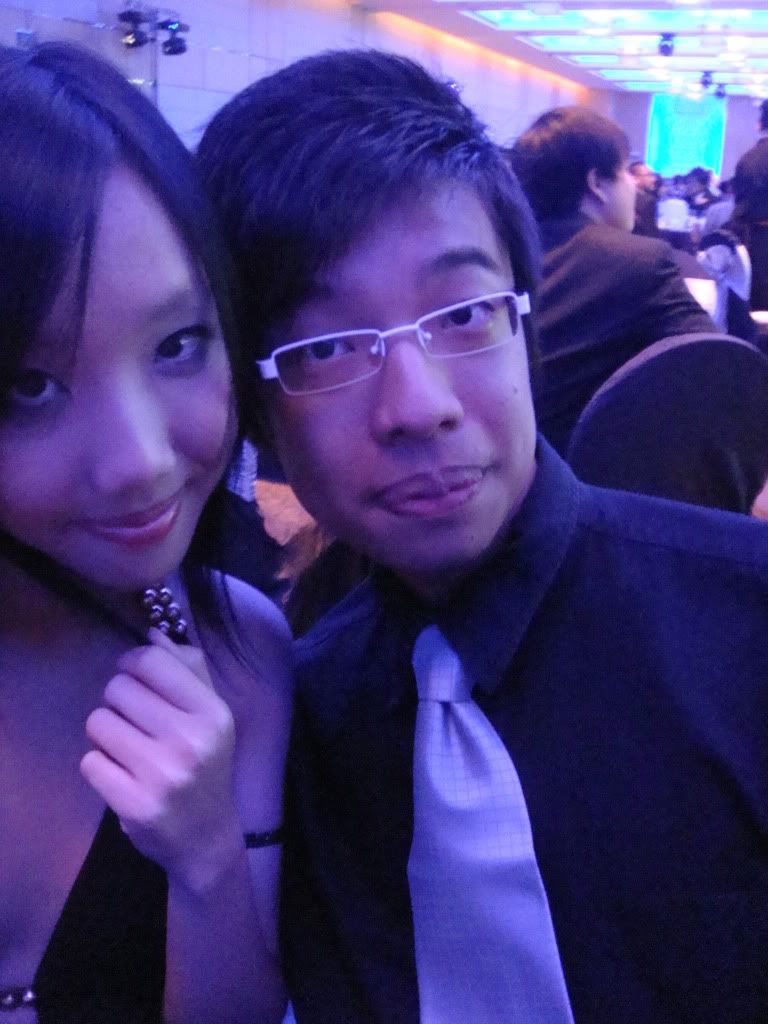 My Bestie,Weijie
So much success,after all these 2 years was thanks to the Nuffnang team.
Also,my ticket was thanks to them too. To plan this whole event a success,I heard that they even stayed overnight at the office to finish up.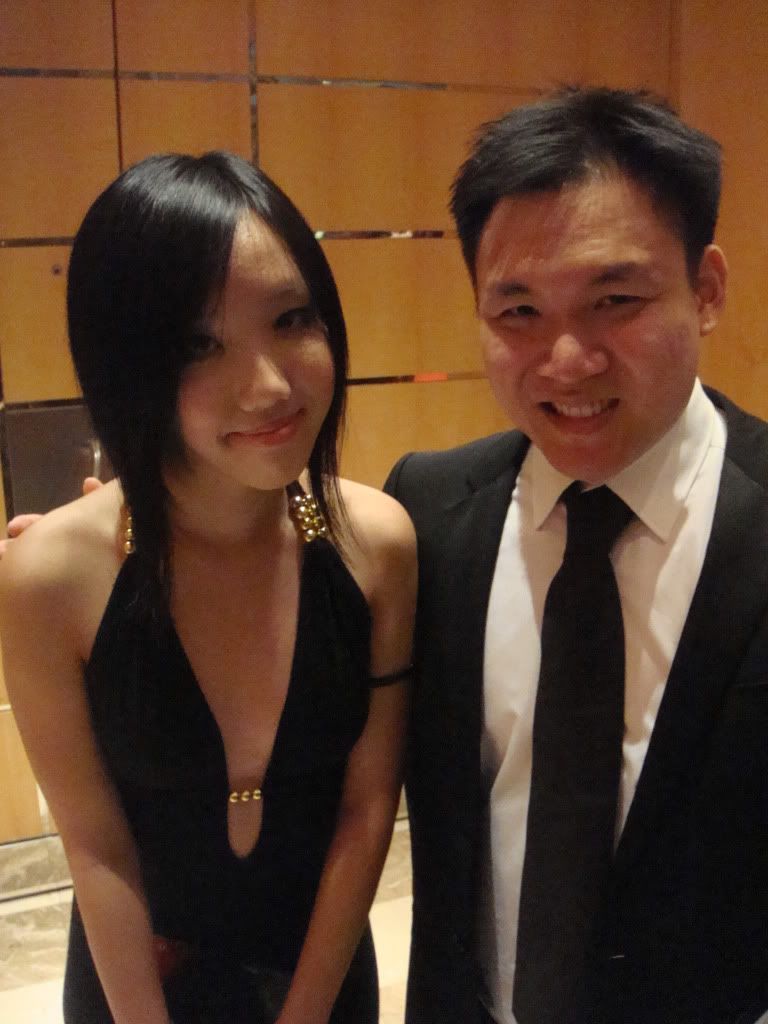 And also thanks to Boss Ming.
A pleasant surprise as we sat down for dinner.
Sweets!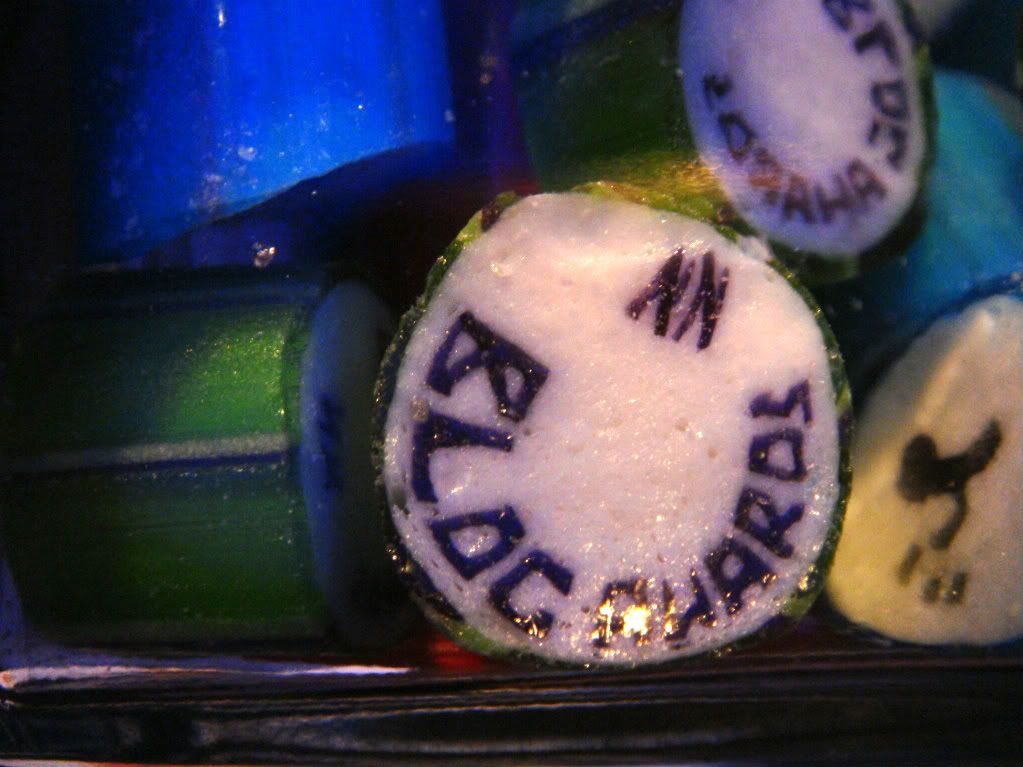 NN BLOG AWARDS.
There's I love blogging and yada yada. But I didn't take picture of it.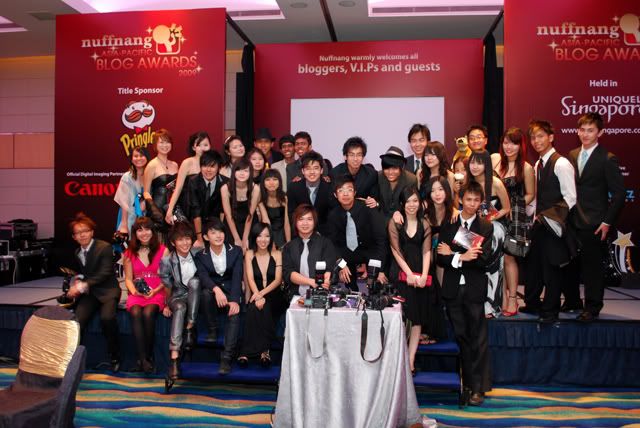 Here we go,the Malaysian and Singapore bloggers finally had a chance to meet each other!
.
.
.
.
.
.
.
.
.
.
.
.
.
.
.
.
Photos credits to Jackie, Xiang, Mike, Don, Joyce and Cheryl
Love you all bloggers
*hugs*