I can't be bothered to update about "The Ugly truth" until GV gives me a reply after I send in the feedback a couple days ago. So here we go,let's talk about yesterday.
I went down to join the rest at the INQ event at Ngee Ann city. As usual,I'm an hour late.
People who were present:
Photo thanks to
Jayden
!
Happy to say,it's a pleasant surprise as I wasn't expecting to see him there!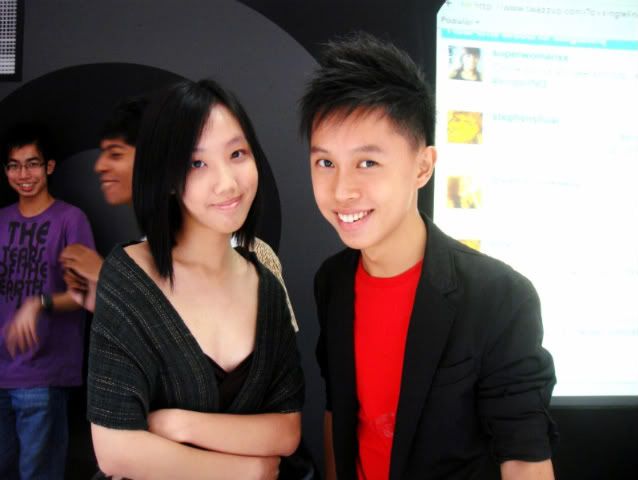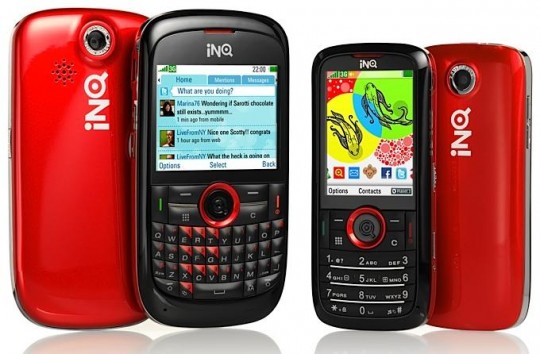 Had fun trying this phone. I can even sign in to my twitter account on the spot!
After that,who should drop by? Andy,Alton and Shawn!
Gosh,I miss them,it's been a long time since the
sentosa trip
!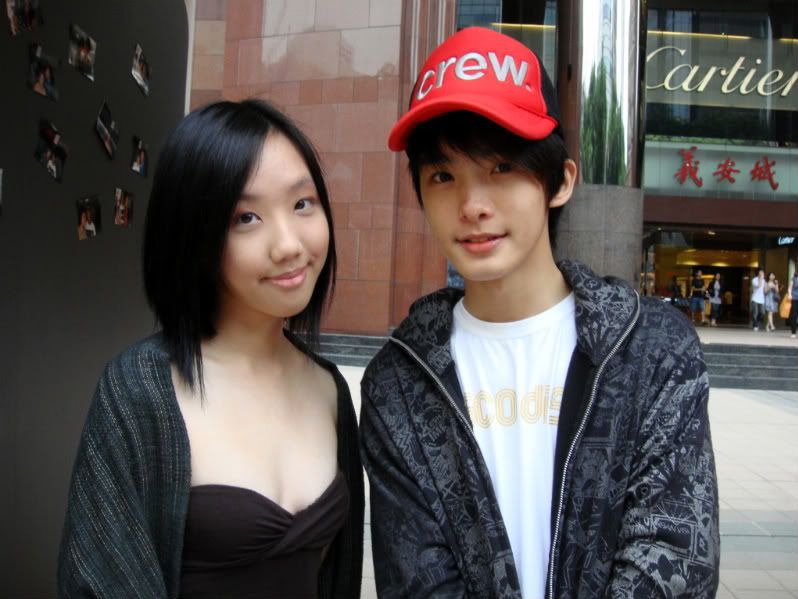 Me and
shawn
Me and
andy
Wanted to get a photo with Alton,but then it was time to take photos with mel and weijie in order to win F1 concert tickets. That's right,do you know you can actually win them?! Check out this
website
for more details!
Stephen,me and joyce
There's a lot more pictures with others,update more about my flyer trip next time ;) The scenery is indeed beautiful.
Aftermath's dinner at Popeye's.
Group photo in the flyer
shawn
,
Charlene
,
Joyce
,
Weijie
,
Dusty
,me,
JiaQi
,Kaixin
Alton
,
HP
,
Mel
,
Mel
,
Andy
,
(left to right)

Afterwards where they left,it's Stephen,dustyhawk,Qian Yi and I who went to club at Supper Club. I was suppose to go home and change into something nice,but there wasn't enough time. And bad,I couldn't even dance in that long skirt! :(
Immense myself in the club,it's loud and chaotic. People are on the dance floor. I gotta rest on the pillows,with my bitch.
There we go!
Good morning 6am.
Hello 7am,it's time to hit the bed.