HOW TO MAKE A ERECTED PENIS ON A BEACH
You wanna learn? Read on.
On the sweetest but oh-so-hot monday,which is a holiday for everyone as the malays celebrate
hari raya
. We all gathered at 10am to avoid the hot sun and crowd but alas! The rest are just as smart as we are,there's a long queue already just as we wanted to get a ticket to sky train and into
Siloso Beach
.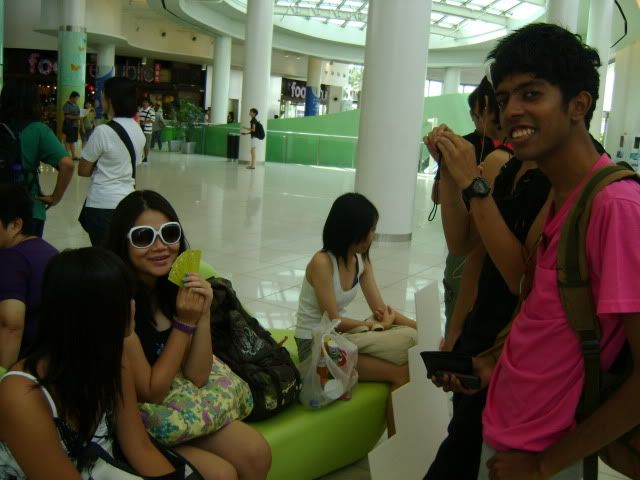 Some of us here. The rest were inside already.
And took the train in,reach the beach,changed and tadah!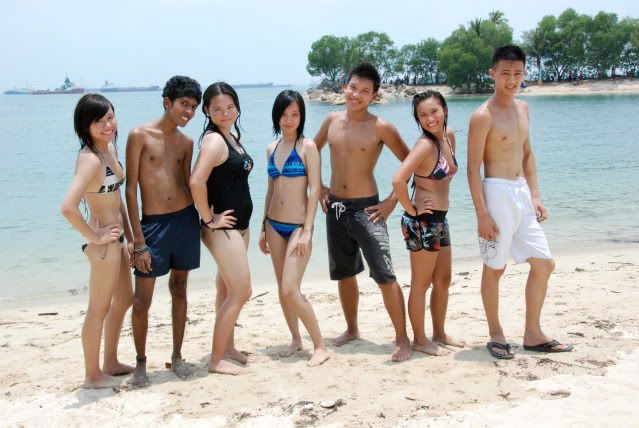 Chio pic isn't it? I think so too!
*shrugs*
Hp,jianhao and some of the guys didn't wanna get tanned,so they were just sitting at under the shelter,but some of them did take their shirt off of course.
So we played frisbee,
dance
hop around the sand. It's scorching hot!
You can literally use the chinese phrase,an ant running on the hot wok.
And then it's off to the beach!
Stephen having fun with the water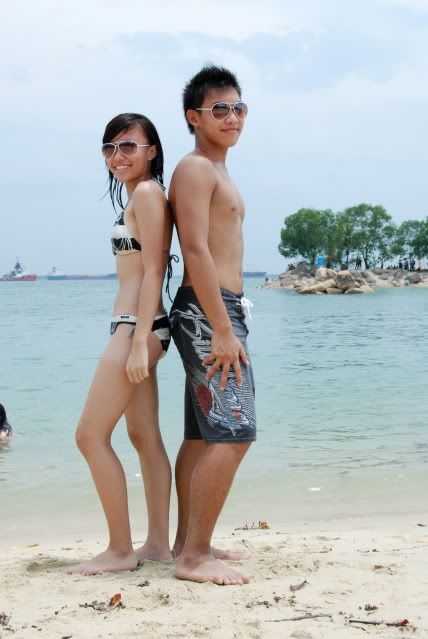 Couple of the day! Don't you think that they look sooooo meant for each other? ;)
Charlene and Kai Xiang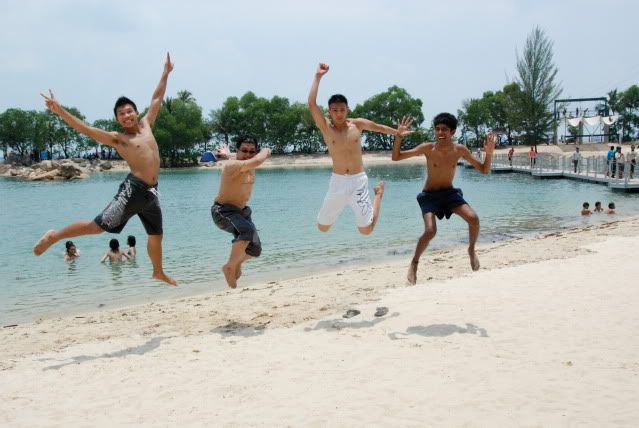 The guys doing their jump shots
Me and Kai Xiang
Qian Yi and me
I swear,she's real fun to be around with!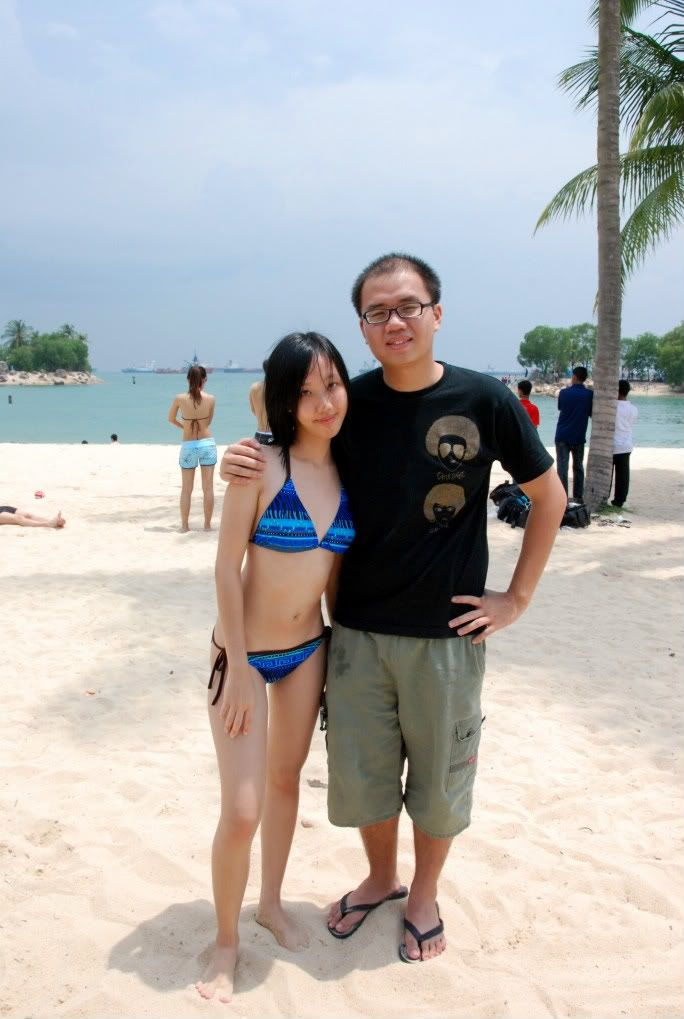 Kaizhi
And Nath finally came in mid afternoon with a couple of her friends! Gosh,haven't seen her in a long time,she's always been taking care for me whenever I need her,really. ;)
If having sandy boobs just weren't enough?
Here comes the part which you've been waiting sooooo long for:
HOW TO MAKE A ERECTED PENIS ON A BEACH
Bury your fried,which in our case is this poor guy. AND the poor girl. Well,as she watch us happily bury our dear Kai Xiang away,she happily hopped in and screamed:
"Bury me!"
See,they looked kinda contented lying beside each other!
Nath seemed to be having fun! *winks*
Don just wanna have some fun,standing over Kaixiang's ....
Seriously,a lot of them started gathering to watch and some even took out phones to take photos or video it.
Speaking of which,you can actually view the videos here :)
The end of our result ;)

If you wanna know how KaiXiang feels,go to this
link
.
Some photos of us playing in the water before we leave in the evening.
Our photographer of the day
.
.
.
.
.
.
.
.
.
.
.
.
.
.
.
.
.
.
.
.
.
.
.
.
.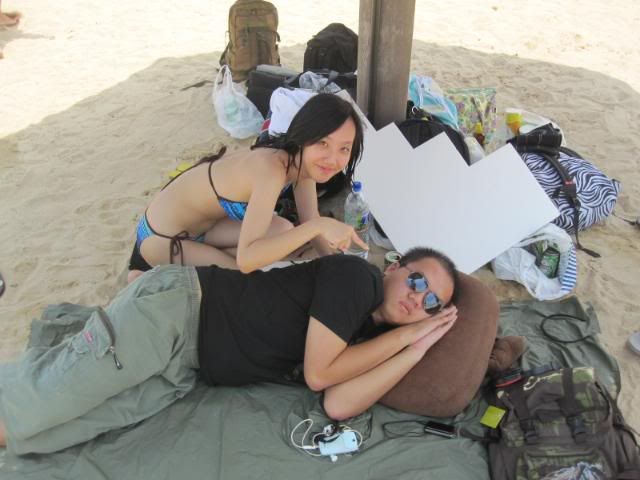 People who attending were:
Don
,
Joyce
,
Joyce
,
Stephen
,
QianYi
,
KaiXiang
,
Charlene
,
KaiZhi
,
Dustyhawk
,Jonathan,Stephen's friend,JianHao.
Bye!