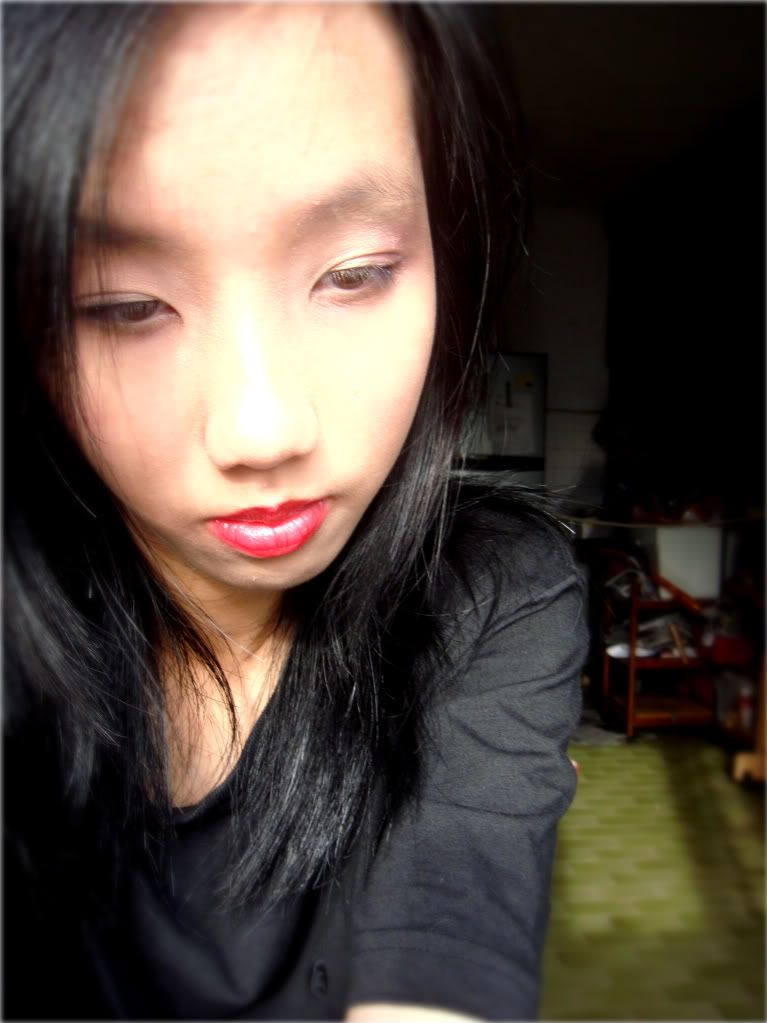 Lots of feelings stirred and deep thinking done over the past few days when I was sick,
am still sick though. Medical bills are piling up.
Something to share with you guys when I went for Coldplay's Concert on the 23rd March with Nath and his friends. Gosh,it's a sold-out even a month before the concert started. Anyway,here's what happened:
Nath and her friend sent me to the bus stop and went off. While I was waiting to board the bus as the people move up,there's this indian lady who walked to the side of the entrance and cut me in front. Being tall,of course she done it easily. I was slightly pissed off,but hey,this is Singapore.
Everyone just gathers in front of the entrance and squeeze to board the bus.
Suddenly,I heard this comment by a eurasion woman to her eurasion boyfriend behind me.
"Ooh,look at that! Sooooooooo 'Chinese.' "
And rolled her eyes.
Her boyfriend just stared hard at this Indian lady. The boyfriend reached over my head(damn,he was tall too!) and tapped the Indian lady on the shoulder before she could board the bus,saying in a harsh tone:
"Hey,could you queue up like everyone else did?"
Pointing to the back of the queue.
The lady gave a embarressed laugh and went to the back of the 'queue'.
What I was trying to say here was,hello?
That indian lady wasn't even
CHINESE
!
Why did that stupid eurasion woman said she was
'so chinese'
? Singapore has a mixture of races,which what people would call as
rojak
. But hello,our nationality is
NOT
chinese. I don't care whatever country you came from,which I'm sure you just called each other 'whites'? If you're from america,you'll just call the african-americans 'blacks' right? Besides,this lady is obviously nothing like
chinese
,I couldn't get why she said this Indian lady is
'so chinese'
?! Hello,if it's typical of Chinese to do that,cutting people's queue,I am ONE
chinese
standing right in front of you. I'm not trying to be a rascist here,I've got nothing to say much about the indian lady but I just couldn't stand what she said. Obviously,she is the one who has a rascist problem down there.
I was very tempted to scold her,what did she mean by
'so chinese'
.
One last thing to remind her,HERE,is Singapore.
No one ever queues up to board the bus at any bus stops.